Beagles are medium-sized dogs with a memorable appearance, balanced temperament, and well-developed intellect. These dogs are truly versatile because they can be not only gambling hunters but also loyal pets.
All the dignity and personality of the pet will be emphasized by a correctly chosen name. And the recommendations of experienced dog handlers regarding the choice of a nickname will help in this.
[lwptoc]
General Guidelines for Choosing a Name for a Dog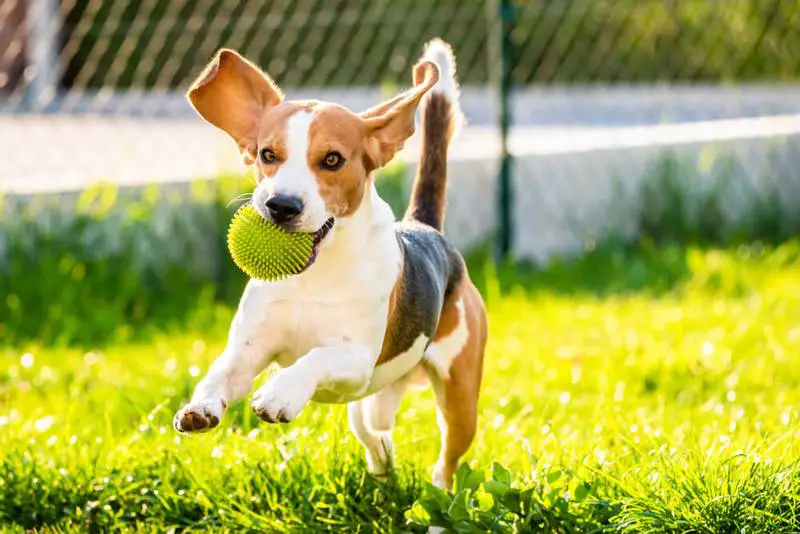 The name given to the dog in early childhood will remain with it for life. Inexperienced owners believe that the nickname can be changed at any time. Unfortunately, this is not so, because when the owner realizes that the name does not suit his pet at all, the dog will get used to it and simply will not respond to a new one.
All owners of purebred dogs know that puppies born in kennels receive an official name. It is indicated in all canine documents and is used to represent the dog at various shows and competitions. However, it is often very long and difficult to pronounce.
The owner has the right to come up with a more euphonious nickname for his pet, which will be used constantly. Of course, the nickname should be completely suitable for the dog. Knowing the following nuances will help you make the right choice of name:
The ideal nickname reflects the external or internal data of the dog.
The name should be 1-2 syllables and easy to pronounce. This will be a kind of guarantee that the dog will quickly remember it and respond at the right time.
Do not call a puppy by the nickname of a deceased pet. It is better if each dog that settled in the house has a nickname that is not associated with its previous four-legged inhabitants.
It is desirable that the name reflects the s@x of the pet.
Features of Choosing a Name for a Beagle
Beagles are hunting dogs, so it is desirable that their nicknames are sonorous, not too common and consist of 1-2 voiced consonants.
They have a strict breed standard and their appearance is quite recognizable. When choosing a nickname, you can focus on, for example, their remarkable color.
In addition, the basis when choosing a nickname for beagles is often their friendly, inquisitive, playful, and sociable nature.
Names for Male Puppies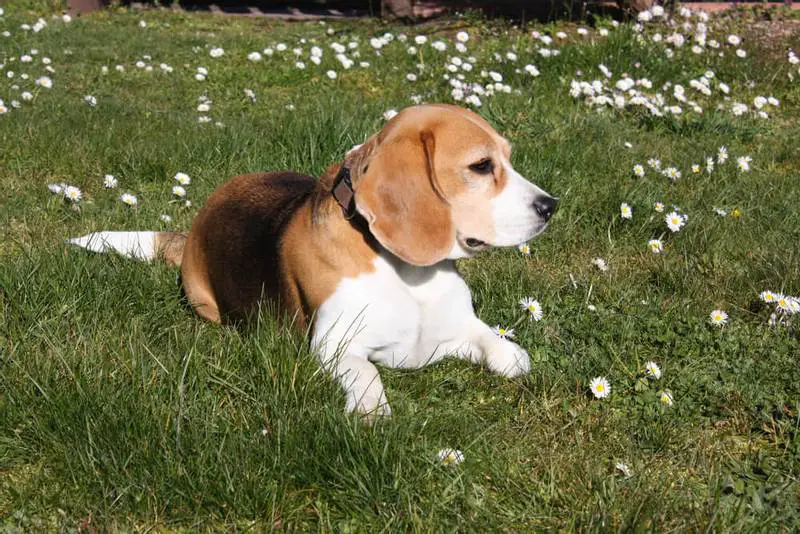 When choosing a name for a male beagle, it is best to give preference to more masculine and harsh-sounding names.
Popular Names
There are many so-called universal names that suit most dogs.
The most common names for male beagles are the following:
Archie;
Bucks, Barin, Baron, Buster, Ben, Benya, Bim, Brown;
White, Knave, Veers;
Jack, Jim, John, Dick;
Jacques;
Zeus, Zephyr, Zorro;
Lucky, Lord, Luke;
Max;
Knight, Nemo;
Onyx, Oscar;
Rimbaud, Richie, Rocky;
Sam;
Teddy, Tim, Toby;
Caesar;
Charlie, Chester;
Evan.
British Names
Beagles were bred in the UK, so the pet can be given a nickname of English origin:
Alex;
Bobby;
Willie, Woody;
Harry;
David, Dustin, Douglas;
Carter, Colin, Chris, Cooper;
Larry, London;
Nice, Nick;
Ozzy;
Robin;
Steve;
Terry, Thomas, Tony, Thatcher;
Fred;
Harley;
Edwin, Elton, Andrew.
Names for the Hunter
Owners who want to emphasize that their pet is an excellent hunter can name the male beagle with one of these names:
Excitement;
Drive;
Courage, Trigger;
Leader;
Frisky;
Peregrine Falcon, Detective;
Tarzan;
Sherlock, Bumblebee.
Names for Female Puppies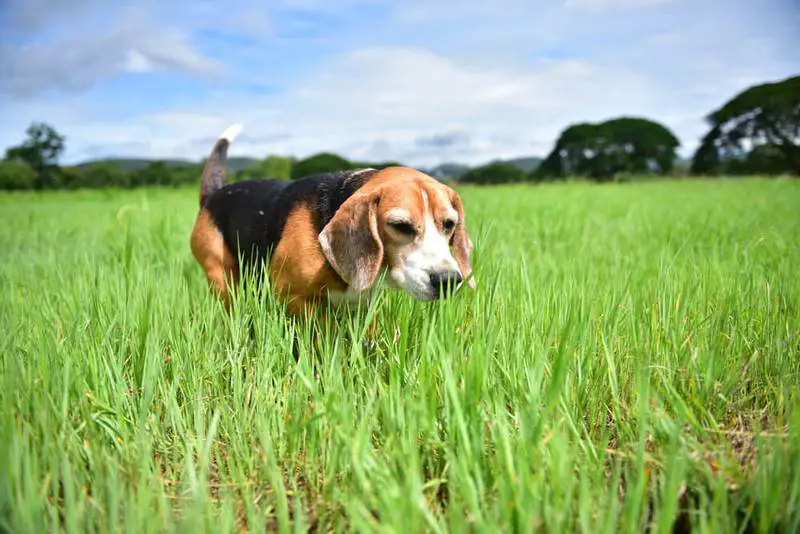 Female beagles, unlike males, are recommended to be called more affectionate, gentle, and pleasant-sounding names.
Popular Names
The most popular names for female beagles are currently considered to be:
Alma;
Bella, Berta, Blondie, Bonya;
Whitey, Vesta;
Gerda, Goldie;
Daisy, Jesse, Dina;
Xena, Zlata;
Cuba;
Lada, Lime, Lady, Lika, Lola, Laura, Lucy;
Martha, Mary, Mocha, Molly;
Nera, Nika;
Audrey;
Rada, Runa;
Silvia;
Una;
Chelsea;
Sherry;
Ellie, Elsa.
British Names
Female Beagle, given her English roots, can be given a British name:
Hell;
Becky, Betsy, Britney;
Glory, Grace;
Gina, Judy, Diana, Dolly;
Lisa, Lana, Linda, Lindsay;
Martha, Meryl;
Nancy;
Polly;
Sally, Sinti, Scully, Stella, Sandy;
Tracy;
Frida;
Harper, Holly;
Helen, Emma.
Name for the Hunter
During the hunt, female beagles are in no way inferior to their male relatives.
The girl can, for example, be called:
Sleeve;
Thunderstorm;
Fly;
Wasp;
Bullet;
Arrow;
Chuika.
Names that Reflect Character
A good solution would be to choose a name for the beagle, reflecting his character traits:
Male Beagles can be called: Fight, Faithful, Zhigan, Rogue, Zador, Fox, Pirate, Dodger, Hurricane.
For female beagle choose the following nicknames: Gavka, Zhulia, Laska, Nezhka, Raketa, Sonya, Skoda, Yula.
It is interesting! Some breeders give names that reflect traits that their pets lack. They do this not out of ignorance, but in order to develop the necessary traits in the beagle. Cynologists believe that such a technique has a right to exist since over time, dogs do develop these traits.
How Not to Name a Beagle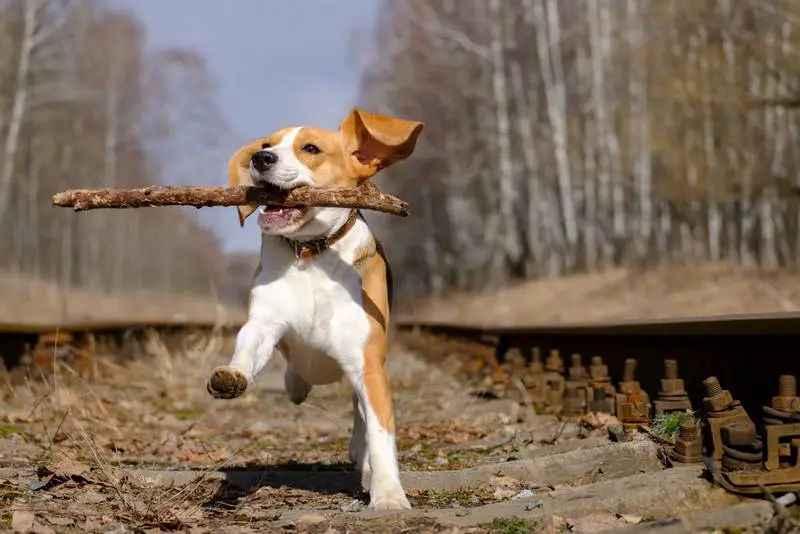 It is quite possible to avoid choosing a name that is completely unsuitable for a beagle if you follow simple recommendations:
The name of the beagle should not contain obscene words and have a religious orientation.
The name shouldn't sound like a team. The beagle can get confused and take it as an order.
It is not recommended to call the beagle by common human names.
The name will sound ridiculous, reflecting external and internal features that are not characteristic of beagles: Fluff, Krosh, Kid, Blackie, Tikhonya.
The process of choosing a name for a beagle should be approached with all responsibility and, of course, without haste. After all, the name will accompany the pet all his life and can even radically change it.