The choice of a name for a puppy will depend on how you define its temperament: a little mischievous puppy, a lover of lying on a soft pillow, or an independent researcher? As soon as a new family member arrives at your home, it will immediately begin to show its personality.
We've compiled a list of black and brown dog names for your inspiration.
Best Black and Brown Dog Names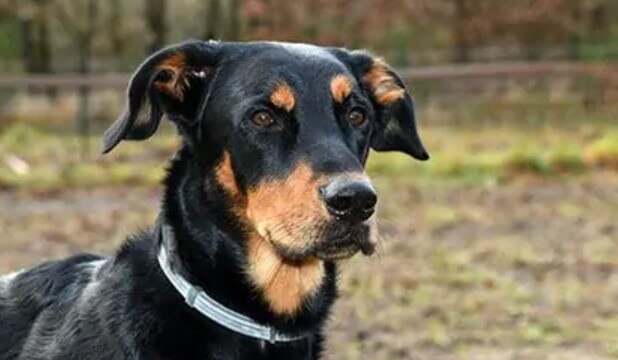 Fawn
Dusty
Teak
Thunder
Cashew
Jaguar
Coffee
Sahara
Acorn
Brunette
Twilight
Opal
Puma
Summer
Cinder
Panther
Hershey
Jackal
Oreo
Godiva
Coffee
Tuscan
Onyx
Hickory
Savannah
Heath
Raven
Whiskey
Espresso
Espresso
Guinness
Topaz
Bear
Pepper
Sahara
Tarmac
Umber
Russet
Leopard
Ginger
Butterscotch
Mudd
Cola
Coco
Chip
Black and Brown Dog Breeds
Belgian Tervuren
Black and Tan Coonhound
Rottweiler
Dachshund
German Pinscher
German Shepherd
Chihuahua
Belgian Malinois
Lancashire Heeler
Miniature Pinscher
Doberman Pinscher
Beauceron
Rhodesian Ridgeback
Black and Brown Dog Names – Male
Russell
Bruno
Corky
Copper
Rusty
Chuck
Yogi
Woody
Teddy
Rocky
Scooby
Buster
Buck
Umber
Charlie
Chip
Dusty
Jack
Daniel
Pecan
Bran
Black and Brown Dog Names – Female
Heather
Cinnamon
Penny
Henna
Mahogany
Clove
Amber
Goldie
Carmella
Sienna
Tea
Bailey
Reese
Hazel
Sandy
Tawny
Nutmeg
Canela
Sable
Brandy
Auburn
Maple
Millie
Dark Brown Dog Names
Mocha
Fudge
Biscuit
Acorn
Latte
Coco
Butternut
Squirrel
Prairie
Pinecone
Scotch
Barky
Sahara
Almond
Coffee
Bean
Leif
Bee or Bea
Buckeye
Coconut
Chocolate
Potato
Brownie
Cola
River
Canyon
Cookie
Whiskey
Mushroom
Snickers
Peanut
Tootsie
Branch
Sugar
Cedar
Caramel
Walnut
Ginger
Meatball
Folger
Chai
Kahlua
Honey
Hazelnut
If you have not found your black and brown puppy's name here, write in the comments, and we will be happy to include it in the list!