Golden Retriever is calm and level-headed, friendly, and open-minded. It enjoys spending time with children and does not have a drop of aggression. This shining favorite of children has a solid build and harmonious proportions, physical stamina, and delicate flair. The breed was brought out to help hunters for waterfowl, calm and soft golden retrievers are not very suitable for security service.
We've compiled a list of male Golden Retriever dog names for your inspiration.
Top Golden Retriever Names 2020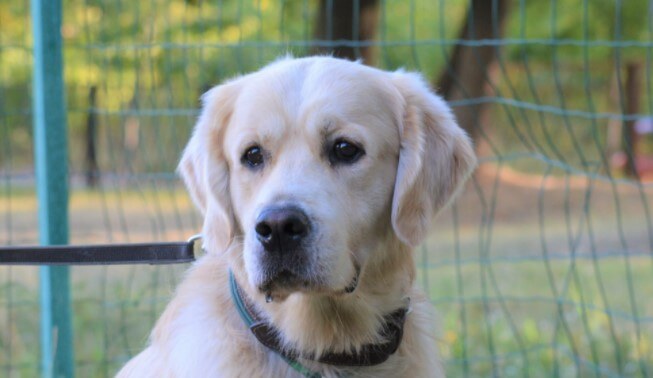 Bubba
Mulligan
Teddy
Brantley
Seamus
Kobe
Bodie
Tommy
Luke
Argo
Mack
Ron/Ronnie
Winston
Benji
Finn
Henry
Clark
Kelso
Derby
Camden
Ken
Chesney
Harold
Roman
Wallace
Arthur
Lennox
Hutch
Nico
Theo
Levi
Jeter
Gill
Max
Vinnie
Lewis
Jamie
Beau
Barry
Archie
Grady
Sawyer
Bernard
Sterling
Hunter
Calvin
Frisco
Milo
Charlie
Huckleberry
Harry
Neville
Oliver
Harvey
Slinger
Ned
Brant
Webster
Crosby
Easton
Louie
Webber
Oscar
Keegan
Gordon
Ben/Benjami/Benji
Willy
Shelton
Norbert
Jake
Presley
Sam
Rufio
Marcus
Holden (the golden)
Rufus
Otis
Ryder
Bruno
Tate/Tatum
Odin
Kiran
Merlin
Dakota
Scout
Maddox
Cooper
Jimbo
Jack
Bucky
Hank
Moby
Hamilton
Bentley
Ozzie
Cody
Garth
Hudson
Kevin
Mason
Gio
Bam
Tanner
Sonny
Barney
Joey
Doug
Manny
Kyler
Starsky
Walter
Caleb
Leo
Chester
Gus
Ridley
Kyle
Bruce
Woody
Tucker
Murphy
Felix
Flynn
Jackson
Graham
Norman
Wilson
George
Monty
Brady
Watson
Dexter
Boone
River
Quincy
If you have not found your male Golden Retriever dog name here, write in the comments, and we will be happy to include them in the list!