At the first meeting, the Great Dane can seem like a very dangerous animal due to its impressive size. This is just the case when the appearance is deceiving and behind the harsh appearance, there is a very devoted friend who subtly feels his master and does not tolerate loneliness. The German giant is a real aristocrat in the world of dogs, his majestic beauty will impress everyone.
#1

The German giant is a very loyal and sociable pet.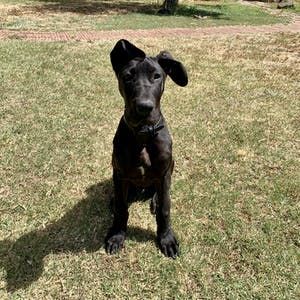 #2

His proud posture, graceful gait and intelligence are visible from afar.
#3

He never speaks for no reason, is not fussy and calm.