The Goldendoodle is a very fluffy dog, with long or not very long hanging ears. In adult Goldendoodles, a beard characteristic of this breed appears on the muzzle. Unlike many other dogs, Goldendoodle is fully mature by one year and is very family-oriented. A luxurious fluffy tail develops cheerfully over Golden's back, and a smile is always "drawn" on his face. This is such a dog.
#1

Although Goldendoodles are high energy dogs that can forget their boundaries when overly excited, they still show patience and gentleness when around their people.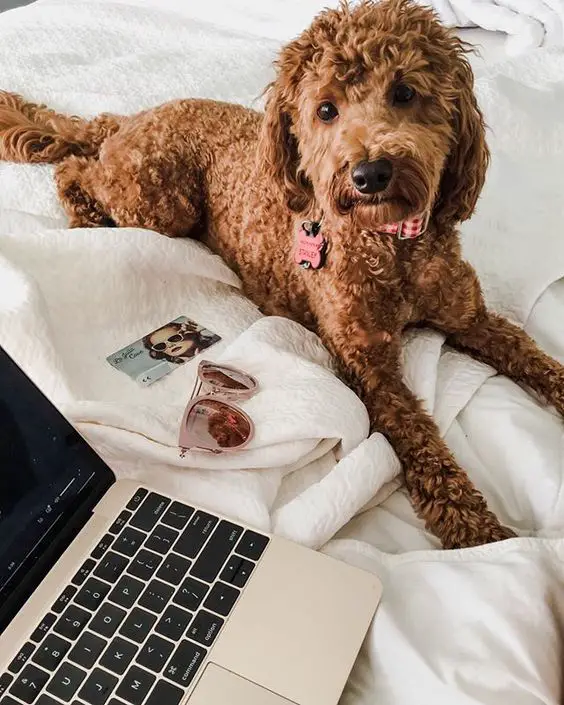 #2

This benefit is beneficial to families with children as they can still have antics that will make you fall in love with them again.
#3

Sometimes while playing, you can nibble a little, but these puppies have a gentle mouth, like their retriever parents.