The Beagle is a small dog, proportionately built and aesthetically pleasing. The physique is muscular, the limbs are medium, the ears are long, hanging down on the sides of the head. The tail is of medium length, the coat is short.
Beagle is great for children, and although not suitable for the role of a nanny, as a companion, participant in games and just a good friend for a child is an excellent choice. This breed, like most other dogs, needs early socialization. But in this case, this is not necessary in order to make the pet more open and friendly, but in order for it to grow up more flexible and developed as a person.
Beagle perceives strangers well, without hostility or aggression. The attitude of the owner to the person also plays an important role, that is, if this is your friend, your pet will by default perceive him with friendliness, and if the enemy, he will rather ignore him. Now, in the vastness of the CIS, these dogs are not used as hunting dogs, just as they are not used as guard dogs. Rather, it is just a wonderful companion for the whole family with which you will experience many funny moments.
#1

I has no idea how dis happen. I suspect ninjas attack me in muh sleep. Now get it offa me.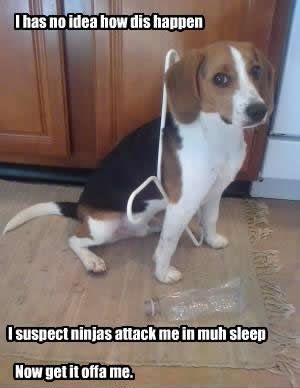 #2

"I am not destructive" Said no Beagle ever.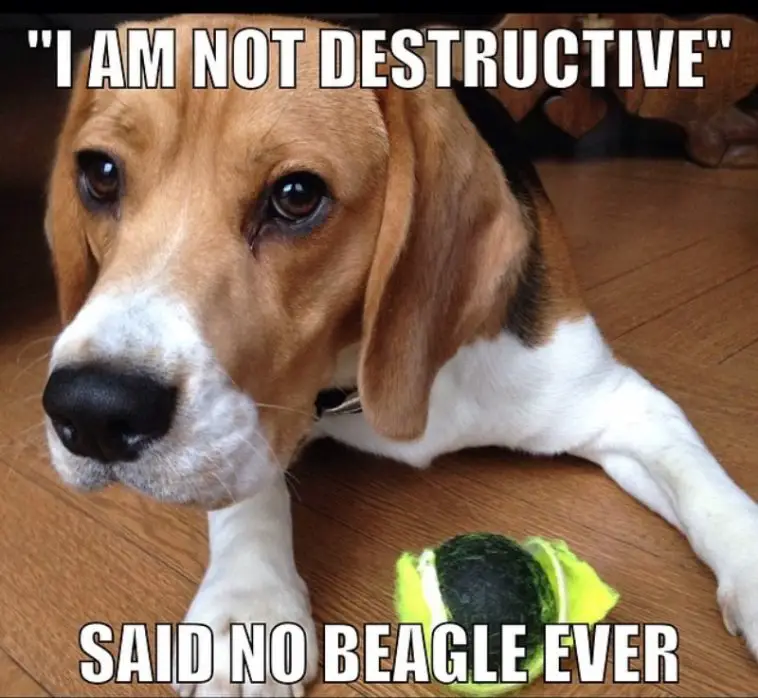 #3

I am Beagle. Hear me baroooo!