The main character traits of the animal are cheerfulness, benevolence, and activity. With an almost complete absence of aggressive behavior, the corgi is a brave dog with a highly developed intellect.
Below we have selected the best Corgi memes 🙂
#1

Harvested this giant zucchini, frightened corgis for sale.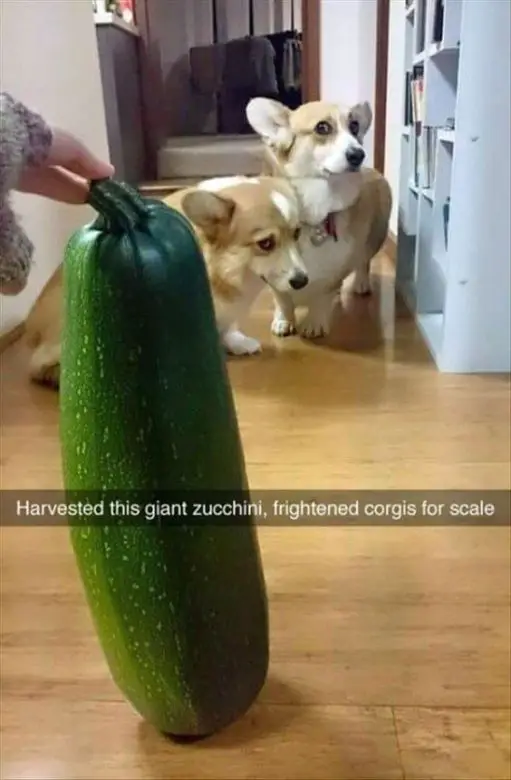 #2

Peace was never an option.