#10

Very active, friendly, get along well with children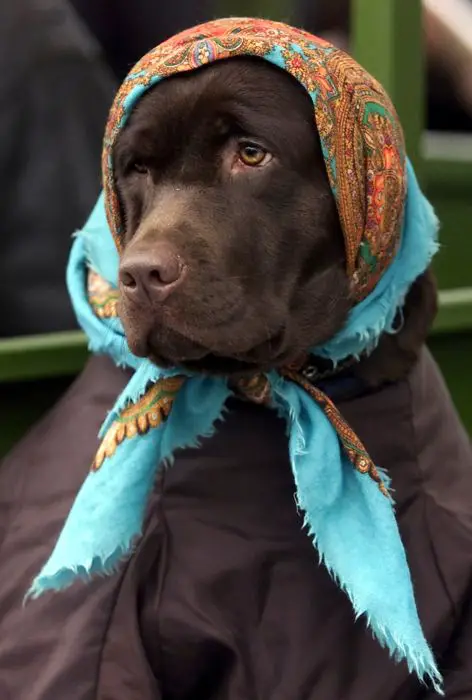 It is better to keep these dogs outdoors, in an aviary. But if you still decide to have a Labrador in your apartment and you have children, then be prepared for the fact that your house will turn into a playground for running, jumping, and falling. Moreover, jumping not only on the floor but also on chairs, sofas, tables, and window sills. Are you scared already? Labradors are certainly very active dogs, but they are also very smart, and if you raise your dog correctly from the very beginning, you will avoid a lot of trouble in the form of broken vases, gnawed shoes, and torn pillows. You need to walk a lot with these dogs, let them throw out their energy on the street. Then there will be no problems with them at home. This is an excellent companion dog. They get along especially well with children. Well, when in the evening your dog comes and puts his head on your knee and looks at you with his sad eyes, then you will forgive him everything, even his favorite gnawed shoes.
#11

Ok, but think before you take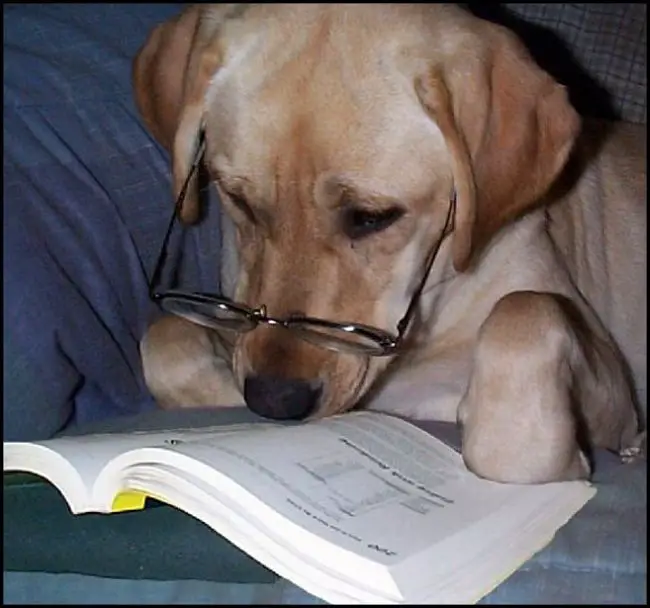 Read about the advantages on any site with a description of the breed, I'm talking about the disadvantages. Requires attention, one can spoil property, knowing that this should not be done. Loneliness is very difficult. When overfeeding, it smells all night. He walks on his heels, even if you go to the toilet for 5 seconds. Inclined to be overweight, sometimes allergic. If you don't educate, you grab everything from your hands, sleep on the bed, drag it off the table. Ours is well-mannered, but other puppies from our litter allow themselves this, we communicate with owners, share videos, photos, and stories from the life of dogs. If you have a small child, think carefully before starting a Labrador Retriever. On the one hand, there is no gene of aggression, which will never harm a child, he is very attached to children. On the other hand, it grows quickly, large, massive, knocks down everything with its tail, including children. He can step on his leg with his paw, but the paw there is not small, when he jumps in a fit of delight, he can drop the child. Although my daughter (4 years old) adores our Gini. In general, having children under 7-10 years old is not worth having a dog at all. The little ones have a brain like a nut, the psyche is not stable, the big ones can inadvertently cause harm, simply because they are large and heavy. Before starting any dog, you need to carefully weigh everything. You need to walk at least 2 times a day, and in the morning at 6-7, regardless of the weather, your condition, and mood. Walk with a load, because if you run only for "toilet business", the muscle mass does not grow, the dog becomes loose, not very beautiful.
#12

The kindest and most characteristic representatives of the dog tribe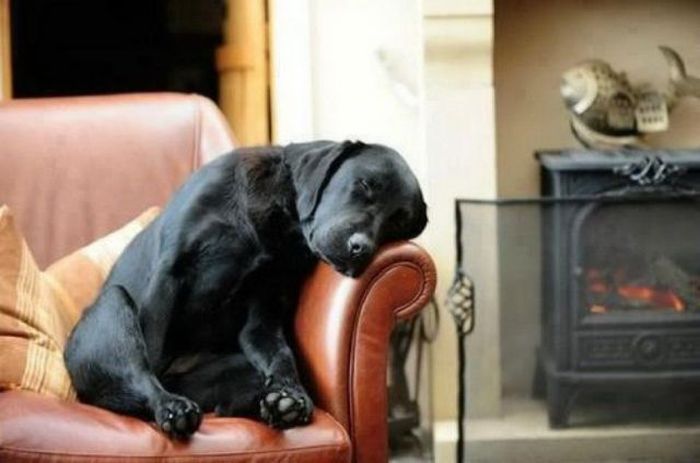 This dog was not mindful, it was easy to train, fearlessly eager to protect the owners, and was simply charming. I can say with confidence that this breed is not for beginners, it requires reverent attention, communication, and love. The Labrador is not the kind of dog that is an accessory, the Labrador is a complete family member who will show you what true friendship and loyalty are.