Black pit bulls are an excellent option for dog lovers. There are many other coat colors for this breed, such as crimson, blue, brown, and brindle. Do not confuse blue and black coat colors, they are, after all, different. Many people have a very ambiguous attitude towards this color, some consider it uncharacteristic, others say that black pit bulls are more aggressive than others. But the point is, pit bulls are the same regardless of their color. Cynologists are sure that the color of the coat has nothing to do with the aggressiveness of the animal.
Below you can find a list of dog names for the Black Pit Bull breed:
Black Male Pitbull Names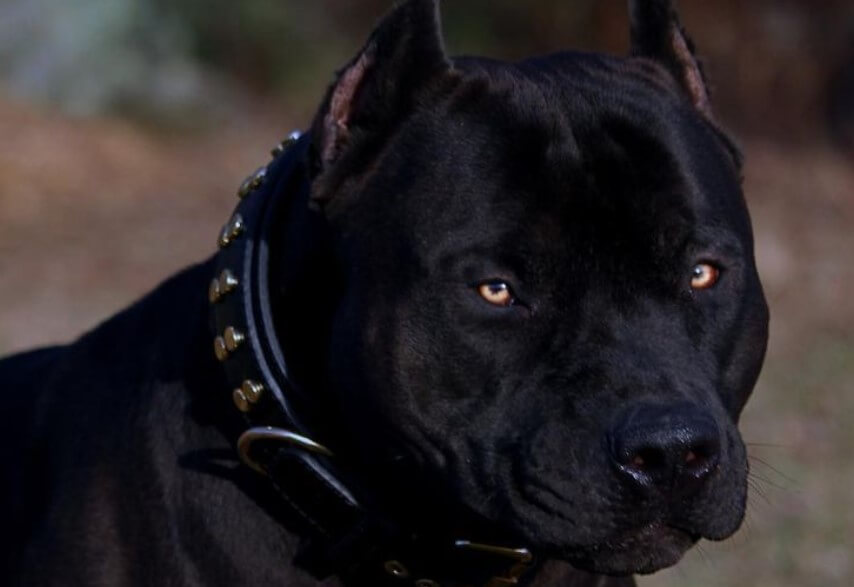 Leon
Franklin
Otis
Basil
Jasper
Kip
Bruce
Simon
Dodge
Elias
Finn
Duke
Buddy
Buster
Noah
Charlie
Felix
Sal
Chip
Gideon
Rico
Hank
Ace
Elliot
Flynn
Tyler
Archie
Lenny
Beau
Ozzy
Jefferson
Odie
Frankie
Bruno
Carter
Hamilton
Black Female Pitbull Names
Addie
Maeve
Aurora
Cleo
Buffy
Heather
Leanna
Lady
Penny
Ellie
Leona
Brooklyn
Piper
Zoe
Florence
Baby
Harriet
Franny
Stella
Colette
Betty
Diana
Lila
Roxie
Clara
Trixie
Poppy
Aspen
Ruby
Jessie
Bonnie
Raja
Lola
Good Names for Black Dogs – Male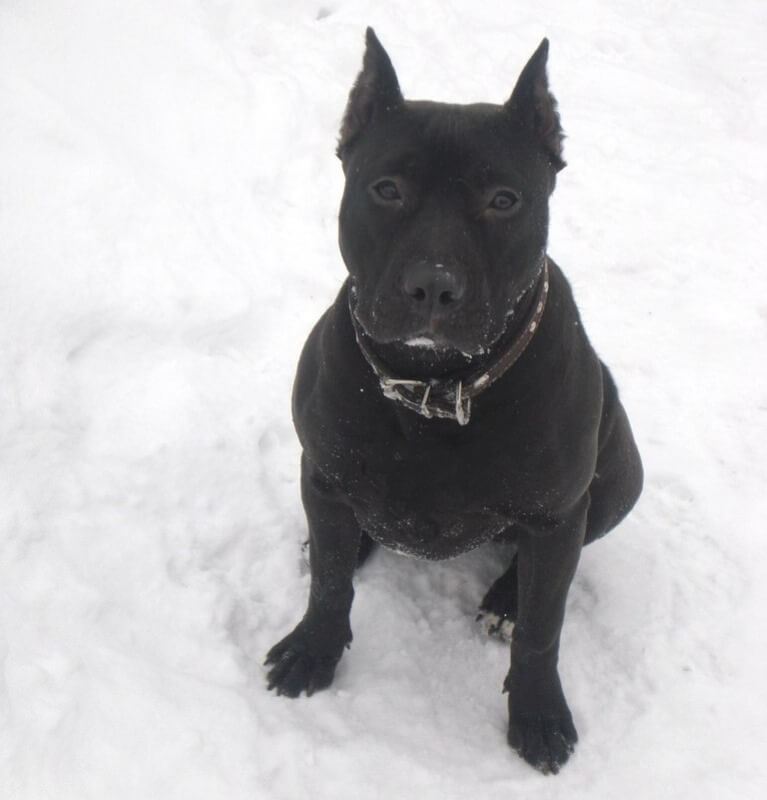 Lightning
Shock
Pounce
Racer
Falcon
Stallion
Raven
Electra
Diesel
Gypsy
Breaker
Killer
Ink
Dark Angel
Arrow
Knight
Darth Vader
Spy
Bolt
Rebel
Lion
Night
Vanish
Jaguar
Damien
Black Diamond
Electric
Razor
Danger
Thunder
Sharpie
Flash
Roadster
Night Rider
Gothic
Hunter
Domino
Bullet
Phantom
Renegade
Spade
Tank
Soldier
Mustang
Cheetah
Ninja
Gunnar
Tundra
Good Names for Black Dogs – Female
Onyx
Leila
Trixie
Nevermore
Deadshot
Hecate
Celeste
Morticia
Mystica
Ghost Rider
Angel
Dakota
Dahlia
Diabolique
Kedavra
Pepper
Poe
Puddle
Gem
Darcy
Tiffany
Odile
Huntress
Phantom
Talladega
Opal
Panther
Pitch
Minuit
Nimbus
Pearl
Pepsi
Rosie
Jewel
Harley
Donnie
Von Rothbart
Graphite
If you have not found your pet's name here, write in the comments, and we will be happy to include it in the list!