There are a huge number of dog breeds, however, as practice shows, most owners prefer to have long-haired pets. Fashion for them has always been, but recently the popularity of such dogs is growing rapidly, regardless of their size.
It's no secret that future owners choose a dog not only in temperament but also in appearance. The type of coat plays an important role in this. Some owners prefer short-haired dogs that do not require careful grooming, while others, on the contrary, are ready to comb the pets with luxurious coats for hours. What are they, long-haired dog breeds?
Below we have compiled the best dog names for your long-haired puppies:
Dogs with Long Hair – Breed Names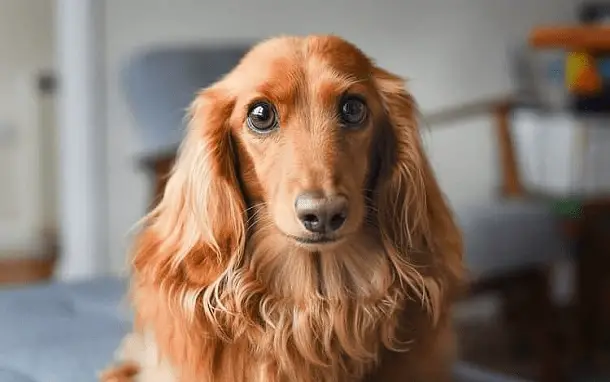 Shih Tzu
Bearded Collie
Lhasa Apso
Newfoundlands
Cavalier King Charles Spaniel
Puli
Havanese
Irish Setter
Afghan Hound
Yorkshire Terrier
Briard
Bergamasco
Maltese
Bernese Mountain Dog
Skye Terrier
Komondor
Dachshund
Long-Haired Dachshund Names
Chewie
Puffin
Whiskers
Wookie
Grizzly
Charmin
Bear
Lamb
Cashmere
Wolf
Fox
Cloud
Feathers
Fuzz
Silky
Ducky
Lion
Dusty
Quill
Sulley
Shaggy
Teddy
Long-Haired German Shepherd Names
Takeshi
Angus
Neron
Barrett
Brian
Ethan
Bernard
Denzell
Ekon
Zale
Steele
Long-Haired Chihuahua Names
Feathers
Silky
Shaggy
Furby
Poof
Duchess
Snuggles
Queen
Floof
Ruffles
Long-Haired Puppy Names
Cozy
Cirrus
Silky
Scruffy
Bristly
Ringlet
Baby
Snowflake
Teddy
Snuggles
Furball
Fluffy
Fuzzy Wuzzy
Furby
Coconut
Snowball
Lush
Ruffles
Fuzz
Fuzzy
Woolly
Truffle
Cashmere
Puffy
Bear
Shaggy
Furry
Coco
Flo
Fleecy
Cloud
Hairy / Harry
Floor
Smoky
Velvet
Pom
Linty
Fozzie
Cotton
Nimbus
Polar
Furbaby
Spirit
Curly
Feathers
Ghost
Whiskers
If you have not found your long-haired pet's name here, write in the comments, and we will be happy to include it in the list!