Struppi has been following his master Tim at every turn for more than 90 years. The adventures take four-legged friends around the globe.
Tim and Struppi in Brief
Struppi is a smart cartoon dog from the "Tintin" series. The cartoon dog experiences many unforgettable adventures with his detective master. Struppi is an extraordinarily brave dog who stands up to danger. The cartoon dog delighted viewers until the death of his cartoonist Hergé in the 1980s.
Dog Breed of Struppi: Fox Terrier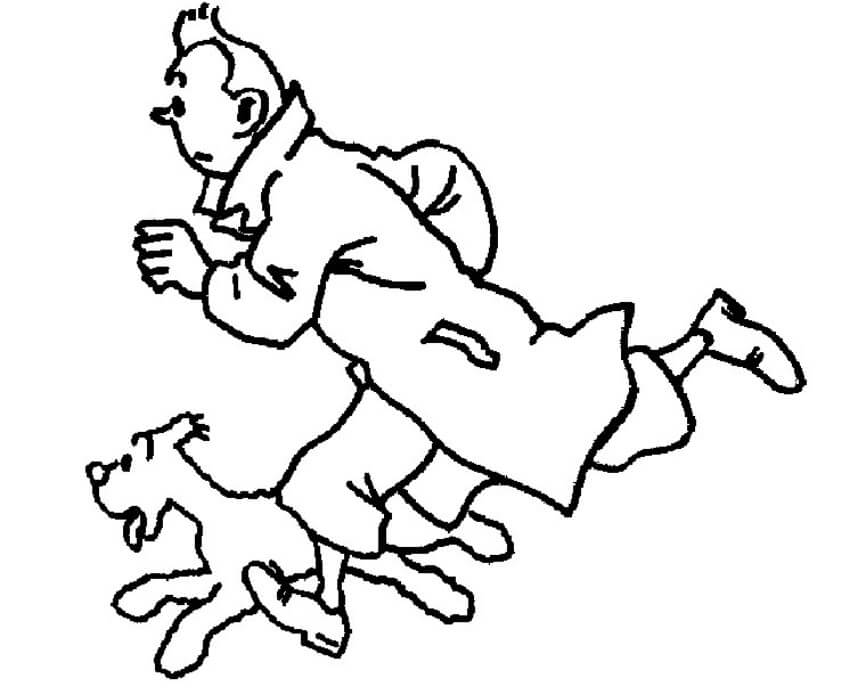 The clever dog from Tintin belongs to the breed of a fox terrier. Presumably, the short-haired terriers emerged from the English Jack Russell Terrier who was enthusiastic about hunting. From the 19th century, the fox terrier became a popular breed of dog. In the 1920s, the fox terrier was even considered a breed of fashion dog. This explains why the artists drew this dog as a comic.
Struppi and his role in "Tintin"
Struppi originally comes from France – unlike other cartoon dogs like Droopy or Pluto. In the French original Struppi hears the French dog name "Milou". His draftsman Hergé initially gave the dog Struppi a voice in his comic pictures. Later the four-legged friend only expressed his thoughts with a corresponding "thought bubble".
In the funny dog cartoons, Tintin and Struppi experience incredible shared adventures around the world. In the first episodes, Tintin and Struppi are in the Soviet Union. The dreaded Russian secret police are hot on their heels. The second adventure took the two friends to the Congo. In the post-war period, Tim and his four-legged friend created a number of theater and television plays.
Struppi's Temperament, Essence, and Characteristics
The fictional dog Struppi has a lot in common with his real role model, the fox terrier. He is empathetic, but at the same time strong in leadership and assertiveness. In all the stories Struppi proves to be a loyal and reliable companion of his master. He often finds himself in dangerous situations in which he is kidnapped and sometimes even tortured. Thanks to his intelligence, Struppi always finds a way out.