#4

In 1990, the Boerboel Breeders Association was opened in Africa, and in 2004, WWB, the first international organization dealing with breeding and popularization of the breed, began its work in America.
Pretty soon dogs began to be interested in other countries as well, but the desire of the townsfolk to see tough, impulsive guards in their pets played a cruel joke with the Boerboels. Hoping to make animal breeding more profitable, breeders began to cultivate in their wards such popular character traits as viciousness and aggressiveness among buyers. As a result, whole lines of dogs with an unbalanced psyche were born. Denmark was the first to react to this, completely banning the breed from breeding. The Russian authorities were not so categorical, but in 2011 Boerboels were included in the list of dangerous breeds in our country, falling under the law "On the Responsible Treatment of Animals."
#5

Buying a Boerboel is a big lottery, because due to commercial breeding, the character and temperament of the animals have undergone significant changes.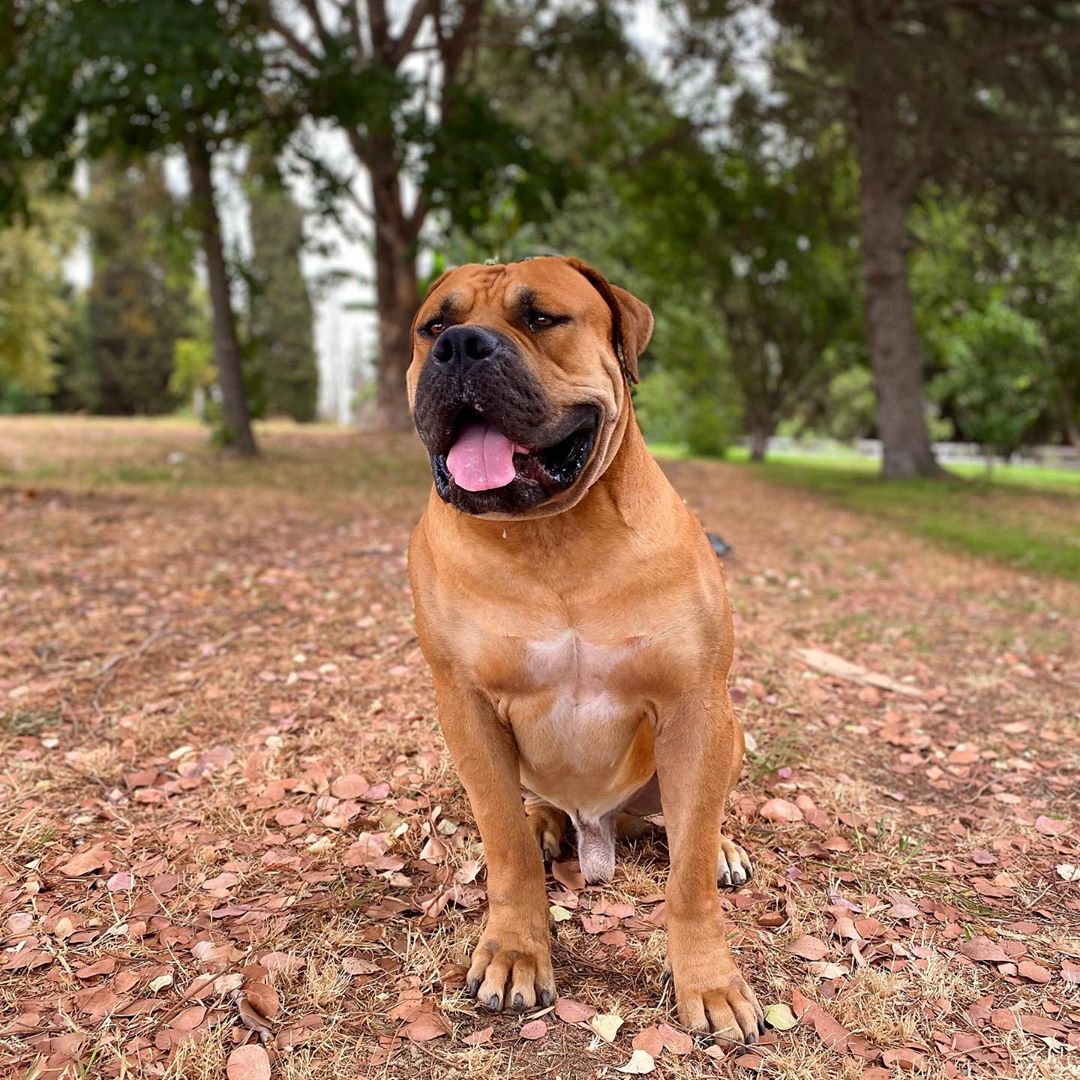 So, for example, having bought two puppies in different kennels, there is a risk of raising a pair of classic antagonists, one of which will be the embodied prudence, and the second - a clot of aggression. So before purchasing a dog, it would be nice to clarify which breeding lines the breeder specializes in fighting or classic.
#6

If we talk about the ideal Boerboel, then he should first of all be manageable, balanced and friendly towards all family members, without exception.
Do not expect that the representative of this breed will be delighted with strangers, but he should not tear their trousers to shreds either. A socialized, well-mannered dog may be somewhat detached while you chat with a stranger, but rest assured, all this time he carefully scans your interlocutor. One threatening gesture towards the owner - and the pet turns on full alert mode, attacking the intruder.