The East Siberian Laika is the owner of an outstanding instinct, a natural-born hunter, capable of getting forest trophies even without preliminary training. Balanced and peaceful, Easterners do not create problems in everyday life and do not harass the owner with momentary whims. The only place where the dog is not averse to "steer" is forest land, in which Laika is used to feeling one step ahead of the owner. However, the breed has every reason for this – in hunting for fur-bearing animals and elk, East Siberian Laika is out of competition.
#1

A purebred Oriental in everyday life is a benevolent and peaceful creature.
The tendency to unmotivated aggression is not typical for the breed, but only if we Laika are still an object of hunting lust, which must, if not catch, then at least slightly drive. By the way, one should not expect any servility from the East Siberian Laika, it will not work to bring up this quality in a pet with all the efforts.
#2

A true laika-fisherman listens only to the instructions of the owner, and on the hunt perfectly executes the command only when it does not contradict its own opinion.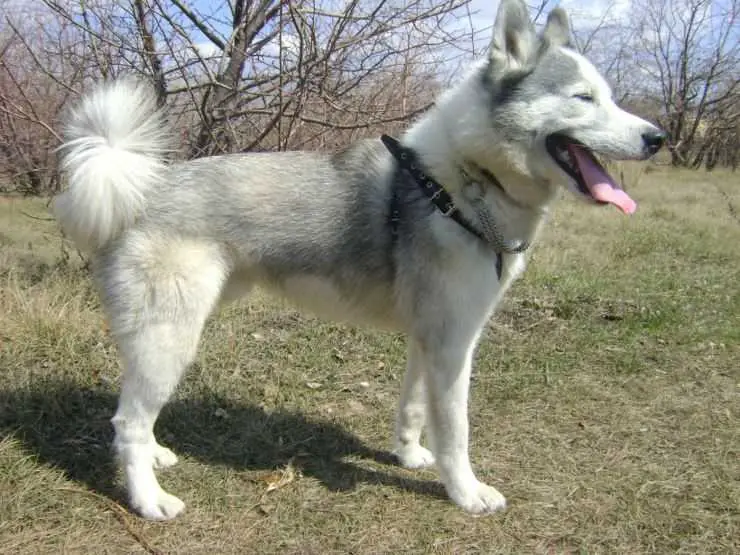 At the same time, the dog does not refuse to recognize the authority of the owner-hunter, but perceives the rest of the family members as equals, and even as creatures of a lower order, when it comes to children. In practice, it looks like this: Laika willingly fools around and plays with the household as much as she wants, but periodically turns on "misunderstanding" when something is not required of her by the owner himself.
#3

The East Siberian Laika is not the most qualified guard, although her distant ancestors were introduced to guard activities.
On its territory, the animal relaxes and does not try to control the situation. In the event of a clear violation of the boundaries, the dog will of course show its displeasure. But usually, it does not go further than a threatening grunt and a raised hair on the withers. The rest of the East Siberian Laika is considered mild, albeit a little touchy pet, which should not be too pressured.