#7

A true Kerry Blue Terrier is, first of all, a human-centered creature.
A puppy brought into the house quickly joins the family and learns to get along with each of its members, without appointing only one as a confidant. Children are pleasant companions and playmates for an animal. By the way, unlike large breed dogs, Kerry Blue Terriers do not see children and adolescents as a lower caste, the representatives of which should be treated condescendingly, but whose demands should not be responded to. Moreover, the natives of green Erin will willingly go with your heirs to the training ground and listen to the commands given by the young owners.
#8

But with fellow tribesmen, Kerry Blue Terriers have a "C grade" mutual understanding.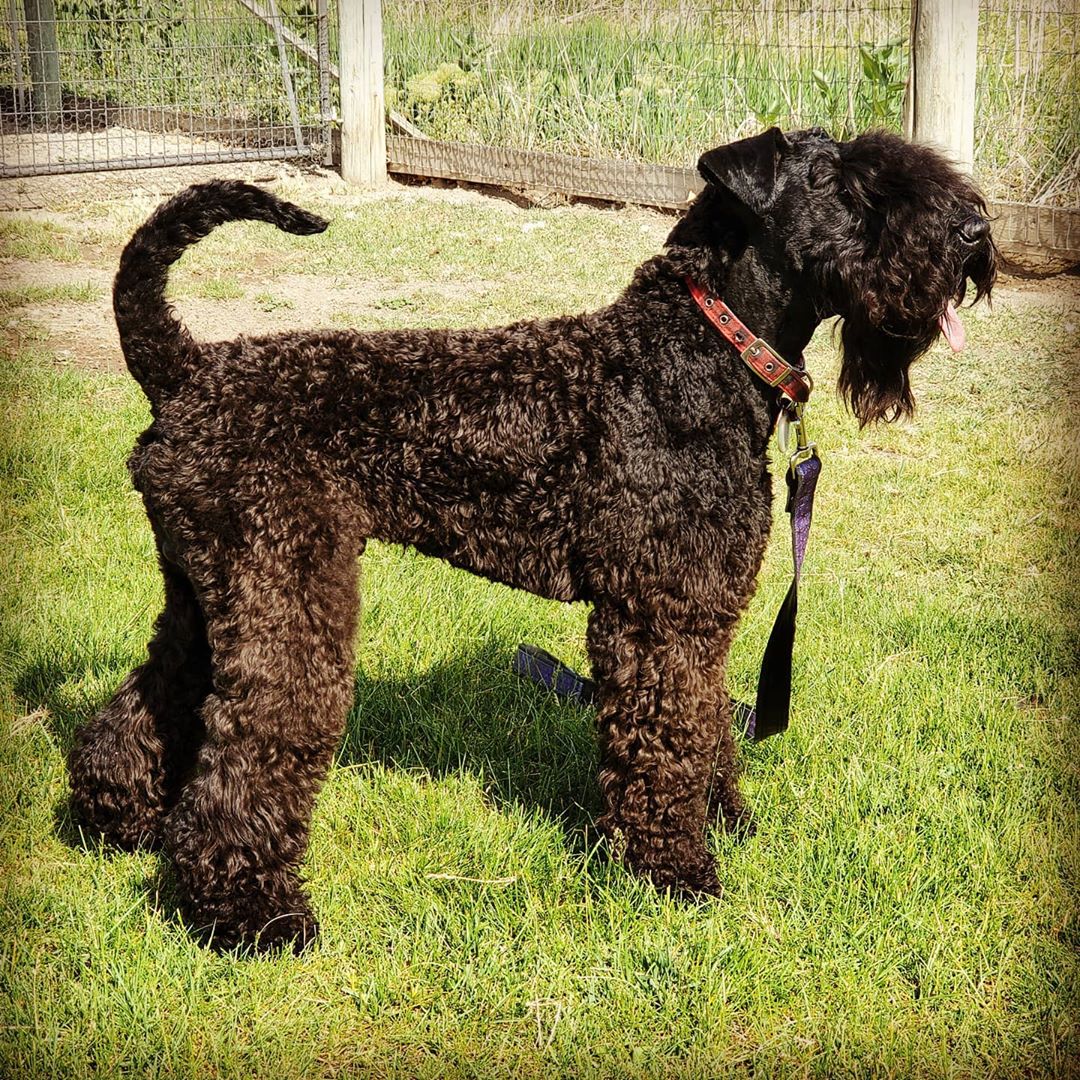 Maybe because, seeing another dog, the "Irishman" will not miss the opportunity to show off and demonstrate his own invincibility. Actually, 90% of conflicts with four-legged brothers begin with such provocations: the carry teases, the enemy makes a warning "Rrr!" - and a senseless fight flares up. There is an opinion that Kerry Blue Terriers are desperate cat-haters, but clarification is required here: dogs only chase unfamiliar kitties. Purr, who from an early age shared a living space with a dog, has the right to count on indulgence.
#9

As for the watchdog abilities of the breed, you can rely on them.
True Kerry Blue Terriers do not suffer from idle talk, and if they bark, then really about it. Of course, we are not talking about ill-bred pets who use the voice for boredom. Some carriers are capable of letting a stranger into the house, but certainly not letting out of it. Usually, the dog blocks the exit from the premises and carefully studies the behavior of the stranger. The reaction to any threatening gesture (a wave of the hand, an attempt to push the tailed guard aside with a kick of the foot) should be harsh and immediate. By the way, the bites of the breed are painful and deep.