Each family member has either his own room in the dwelling or, at worst, his own chair. There you can just relax, not thinking about anything at all. Pets, as usual, are always full members of families. Therefore, even more than others, they need a corner where they can be alone.
In many families, animals hide under beds, on cabinets, on some shelves … But the presence of a cozy corner prolongs the life of the pet and improves its mood.
The best of the options for "cat house" came up with the lover of these fluffy and purring designer Suzanne Karg. These cozy felt "nests" are not only warm and original, they also decorate the house, looking like real pieces of nature in your home.
And how cute the muzzle of a sleeping animal looks, which looks out of, for example, a shell ..
A wonderful daffodil grows on top of the wigwam – this is also a work of Susan, which will harmoniously fit into any interior.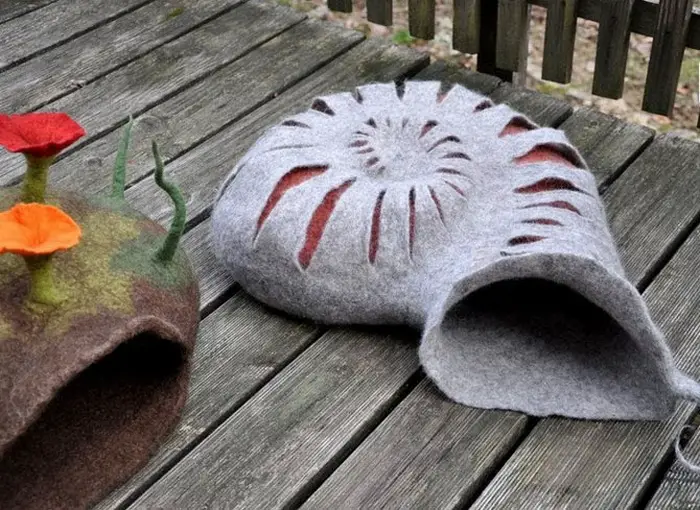 The advantages of such a corner for a pet are that having mastered the simple technique of sculpting felt, you can make such beauties for your pets yourself, using your wild imagination to harmoniously fit them into your interior. Plus – the material is completely environmentally friendly.