Name: Cockapoo
Other names: Cocker Poodle
Country of origin: England, USA
Size Type: Small Dog Breeds
Group: Cocker Spaniel, Poodle
Life span: 13-15 years
Temperament: Active, Intelligent, Outgoing, Loving
Height: 25 cm – 38 cm
Weight: 5.4 – 11 kg
Color: Black, Cream, White, Silver, Brown, varies from light to dark
Price of puppies: $900 to $2,500 USD
Hypoallergenic: No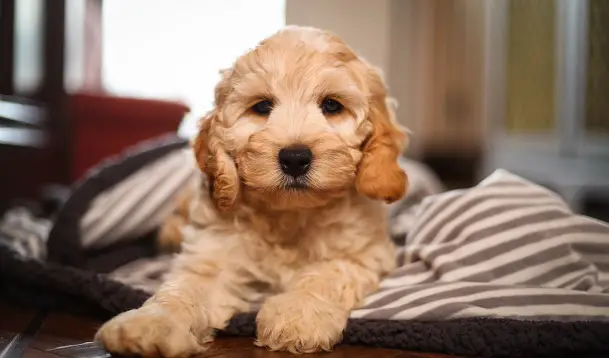 Cockapoo is a designer breed. She/he is a hybrid of an American or English cocker spaniel and a poodle (in most cases a miniature).
Active, intelligent, sociable, loving.