Name: Japanese Spitz
Country of origin: Japan
Size Type: Small Dog Breeds
Group: unsportsmanlike dog breeds
Life span: 10 – 16 years
Temperament: Proud, Companionable, Playful, Gentle, Obedient, Intelligent
Height: Males: 30 ~ 40 cm; Females: 25 ~ 35 cm
Weight: 6.5 ~ 10kg
Color: White
The price of puppies: Average $1000 – $2500 USD
Hypoallergenic: No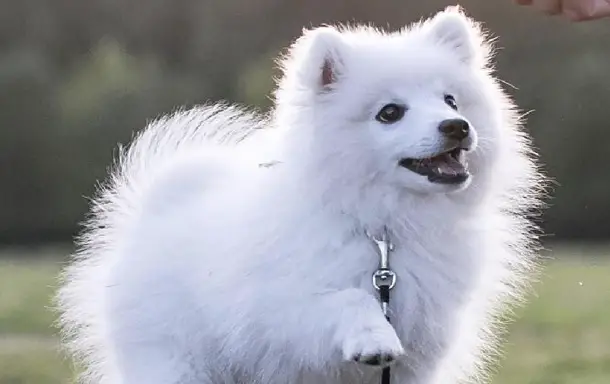 The Japanese Spitz is an elegant, cheerful, and stately dog with erect ears, a tail set high and curled on the back, and sparkling snow-white hair.
The length of the body is proportionally longer than the height at the withers, 11 to 10. The chest is broad and deep, with well-sprung ribs. The withers are high, the back is straight, short, and wide. The belly is well tucked up.
Physically strong, energetic, cheerful, excitable, and slightly neurotic, with heightened perception and self-conceit, devoted, loving his master, suspicious of strangers.