Name: Norfolk Terrier
Other names: Norfolk
Country of origin: United Kingdom, England
Size Type: Small Dog Breeds
Group: Terrier breed
Life span: 12 – 15 years
Temperament: Confident, Energetic, Attractive, Happy, Companionable, Fearless
Height: 23 – 25 cm
Weight: 5.0 – 5.4 kg
Color: Red, Grizzle, Wheat, Black, and brown-tan
Price of puppies: $1,500 – $2,500 USD
Hypoallergenic: Yes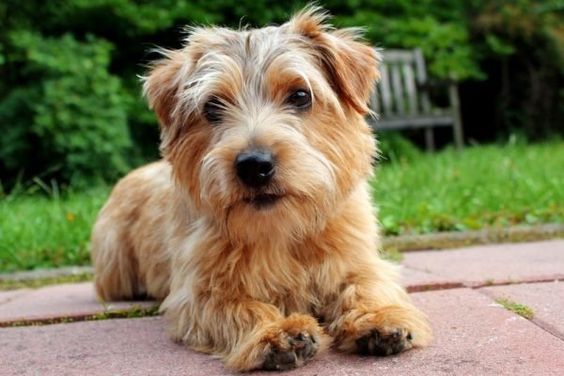 The Norfolk Terrier is the smallest of the working terriers. His main characteristic is that he cannot be intimidated and forced to surrender. The dog is brave, loyal to its owner, and has a wonderful charm. She is full of emotions, obedient, active, compact, and mobile. Has an athletic build and well-developed bones. With its short legs and coat that withstands all weather, this dog is known as a "hike-ready wild animal".
The chest is broad and moderately deep. The length of the body from the withers to the base of the tail is slightly longer than the height of the dog from the withers. Ribs well sprung. The loin is strong. The topline is straight.
Norfolk Terrier is mobile, sociable, fearless, and loyal. They are never aggressive.