Name: Red Coonhound
Other names: Reds
Country of origin: South USA
Size Type: Medium Breed Dogs
Group: Shepherd Dog Breed, Tracking Dogs
Life span: 11 – 12 years
Temperament: Gentle, Family, Energetic, Companionable, Unflappable, Independent
Height: Males: 56-68 cm; Females: 53-66 cm
Weight: Males: 22.7–31.8 kg; Females: 20.4–31.8 kg
Color: Deep red
The price of puppies: $700 – $900 USD
Hypoallergenic: No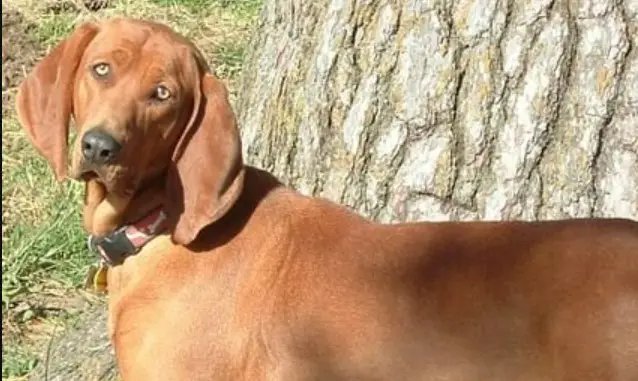 The Red Coonhound is a medium-sized dog with a deep red color. She is well-balanced and agile, allowing her to hunt in a variety of weather conditions and difficult terrains. Even in the most difficult terrain, such as mountains or swamps, it amazes with its ability to move with powerful, sweeping, rhythmic jumps. Proportionally built, with a striking, bright red color and a wonderful cold nose, the red coonhound is a harmonious combination of a beautiful exterior, self-esteem, and excellent qualities of a scout dog.
The height at the withers is 22 to 27 inches in males and 21-26 inches in bitches. The length of the body should be in proportion to the height). (The distance from the point of the humeral to the point of the buttock should be equal to the height at the withers. In relation to the height at the withers, slightly longer. Working dogs should not be penalized for their lightweight. The degree of bone development depends on the size of the dog.
A loving, energetic, sociable, calm, independent family dog.