The Austrian crime series Kommissar Rex delighted young and old in the 1990s. The series ran on television for ten years and was subsequently reprinted several times. The star of the series: Reginald von Rabenhorst – "Rex" for short. The clever dog actively supports the investigation into criminal cases and successfully tracks down evidence and people. But what kind of dog is behind it and what has become of the star actor?
[lwptoc]
Inspector Rex in Brief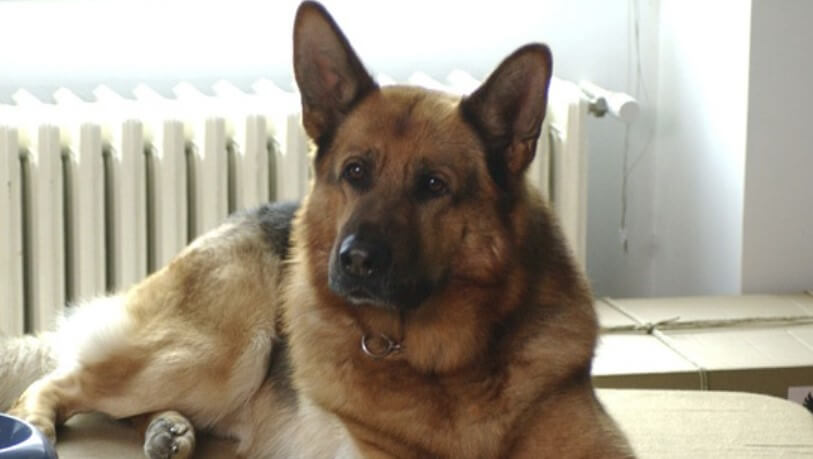 Breed: Rex is a German shepherd dog with a strong build, large erect ears, and black and brown fur.
The original series was filmed from 1994 to 2004 with three different casts and two different dogs.
A new production took place from 2007 to 2015, four more new sheepdogs were used as Rex actors.
How Many Dogs Did Inspector Rex Play?
A total of six different German Shepherds served as animal actors for Inspector Rex over the years. The very first dog in real life was named B.J. and worked as an actor for a full seven years. Shepherd Rhett then took on the role of Inspector Rex for four years. In the new production, the dogs had a much shorter deployment: German shepherd Henry played Rex for two years, as did the acting dog Nick. Most recently, Aki and Tokyo took on the role together. The dogs took turns – depending on who was better suited to the scene.
The Inspector Rex dogs at a glance:
Rex I: B.J. (1993 to 2000)
Rex II: Rhett (2000 to 2004)
Rex III: Henry (2007 to 2009)
Rex IV: Nick (2010 to 2012)
Rex V: Aki and Tokyo (2013 to 2014)
Who Trained the Dogs for Production?
Dogs also need to go to drama school before making their big appearance on camera. The first three Rex actors B.J., Rhett and Henry were all trained by the American animal trainer Terese Ann Miller. The experienced dog trainer is considered a dog whisperer in Hollywood because she trained not only the dogs for Inspector Rex but also the dogs from well-known films such as "My partner with the cold muzzle" and "Underdog". During the production of the crime series, she was always on the set to motivate the sheepdogs and to reward them with plenty of treats. The dogs Aki and Tokyo from the latest production set in Italy have been prepared for the series by the Italian trainer Massimo.
What Happened to the Inspector Rex Dogs?
B.J., Rhett, and Henry lived with their owner, the dog trainer Terese Ann Miller, until their death and enjoyed their retirement life in sunny California. Very little is known about the lives of the other dogs after the show.