Name: Irish Wolfhound
Country of origin: Ireland, Belgium
Size Type: Largest dog breeds
Life span: 6 – 10 years
Temperament: Decent, Generous, Loyal, Patient, Sweet Tempered, Thoughtful
Height: Males: 75 – 90 cm; Females: 71 – 79 cm
Weight: Males: 45 – 55 kg; Females: 40 – 50 kg
Color: Black, Brindle, Fawn, Gray, Red, White
Price of puppies: $1,500 to $2,500 USD
Hypoallergenic: No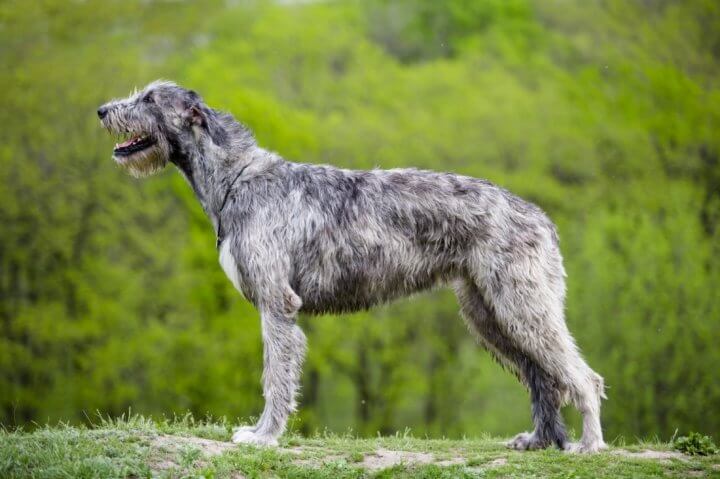 Irish wolfhound. Irish origin, the breed originated in 100 BC. This is a really large dog, it is the tallest dog in the world. In appearance, as a rule, they look like a greyhound, the coat is very unruly, the body has a strong structure and well-developed muscles, due to which the dog has excellent posture. The structure of the body is strong, stable, giving out strength, activity, courage, and proportionality.
Dignified, noble, loyal, patient, gentle, thoughtful.