If anyone deserves to be called a lap dog, it's the Continental Toy Spaniel (Phalene), who can spend hours snuggling with his human on the sofa and kissing him in between.
Overview of Phalene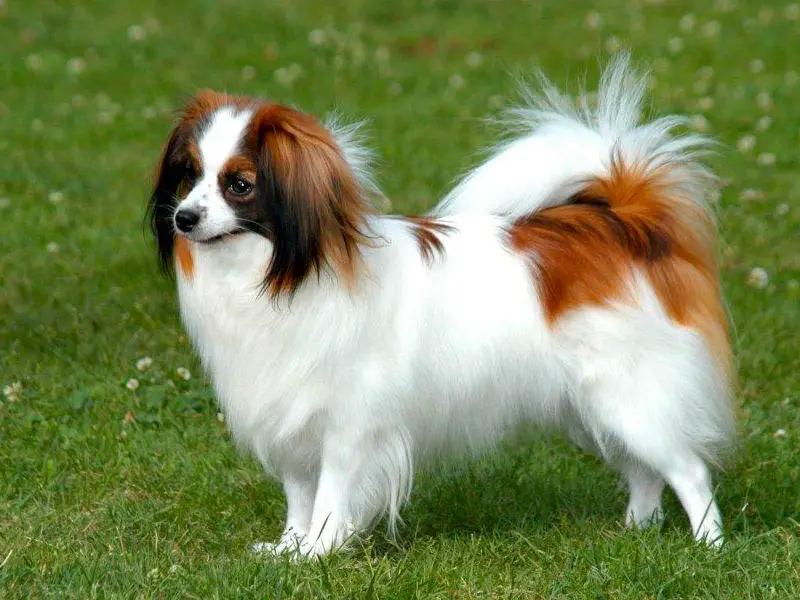 He is a calm, gentle, and very patient dog. In order to please his master or mistress, he learns new tricks very quickly, which he also loves to demonstrate. For the same reason, he is also extremely obedient when given orders. The toy spaniel literally longs for human company and would like to be everywhere. Its owner should plan a lot of time for the four-legged friend, for cuddling and playing as well as for the extensive care.
He also behaves courteously and cordially towards strangers, sometimes even with a welcome kiss. However, he also makes an excellent watchdog, reporting anything that strikes him as unusual. He has some problems with small children because they usually treat him too roughly. Phalène prefers older, well-behaved children who treat him with care. He gets along well with cats if he is used to them from the beginning, at least better than with other dogs. Jealousy stirs in him easily.
On the daily walks, you should be careful anyway when the toy spaniel meets larger conspecifics. He often messes with them. Despite being cuddly, he also likes to romp around outdoors, plays a lot, or simply rolls over the ground. He also loves all kinds of dog sports exercises. Because the little one has an excess of energy – and it has to go somewhere. However, one should avoid that he jumps down from a great height. In an emergency, it is as fragile as it looks. The Continental Toy Spaniel can easily injure itself.
Phalene's Appearance
It reaches a tiny 20 to 28 centimeters at the withers and weighs 3 to 5 kilograms. Its medium-length fur is silky and flowing. It is always multicolored and can include white with black, red, brown, or silver.
Attitude and Care
Vacuum Cleaner Alert! The coat should be brushed daily anyway. If you don't want to vacuum as often, you can also brush in between as needed to remove loose hair.
Origin of the Breed
The origin is not entirely clear but is assumed to be in Europe. The ancestors may also come from East Asia. At the end of the 13th century, Marco Polo also brought small Asian dogs to Europe.