Name: Pyrenean Mastiff
Other names: Great Pyrenees, Patou, Chien des Pyrénées, Chien de Montagne des Pyrénées, Montañés del Pirineo, Gos de muntanya dels Pirineus
Country of origin: France and Spain
Size Type: Largest dog breeds
Group: Working Dog Breeds, Guard Dog Breeds
Life span: 8-12 years
Temperament: Patient, Gentle, Confident, Fearless, Gentle, strong-willed
Height: Males: 70-82 cm; Females: 65-74 cm
Weight: Males: 49.9–54.4 kg; Females: 36.3–40.8 kg
Color: Gray, Tan-brown, Red, White
Price of puppies: $1,000 to $1,800 USD
Hypoallergenic: No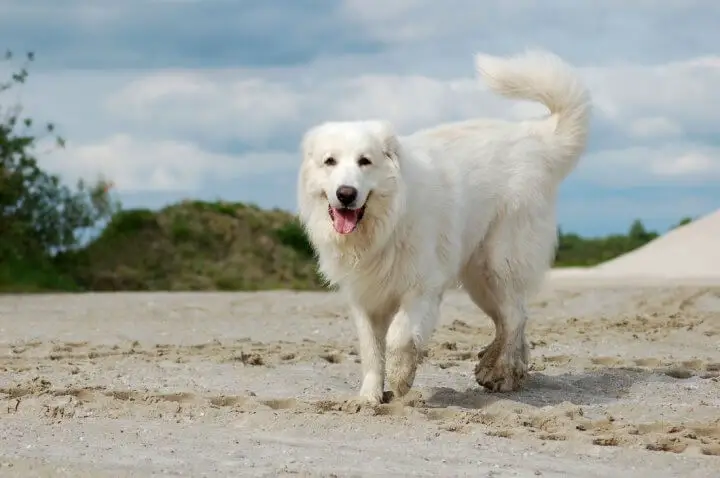 Pyrenean Mastiff – a dog named after a polar bear, has its origin in France and Spain, at the intersection of large mountains; also known as the Great Pyrenean dog. Mainly used as a guard dog, rescue dog, and just a pet. Historically, the Pyrenean Mastiff in the Pyrenean mountains has been used to protect sheep and other livestock from attacks by wolves and bears.
Temperament is the most important quality of this breed. By nature, the Pyrenean Mountain Dog is safe, friendly, and caring. During the protection of the territory, family, or herd of animals, she usually behaves quietly, patiently, and condescendingly. This is a very strong-willed dog, independent and a little reserved, but also attentive, fearless, and loving his clients – both animals and people.