If a dog owner calls for Luna, Bella, or Balou, several four-legged friends may feel addressed. There is no question that the popular names are beautiful and meet an important criterion: they are short and concise. But not every dog owner looks at the top ten list of names for dogs to get an idea for their future fur nose. In this Pettime guide in the category "unusual dog names", dog owners will find 10 suggestions that are rare.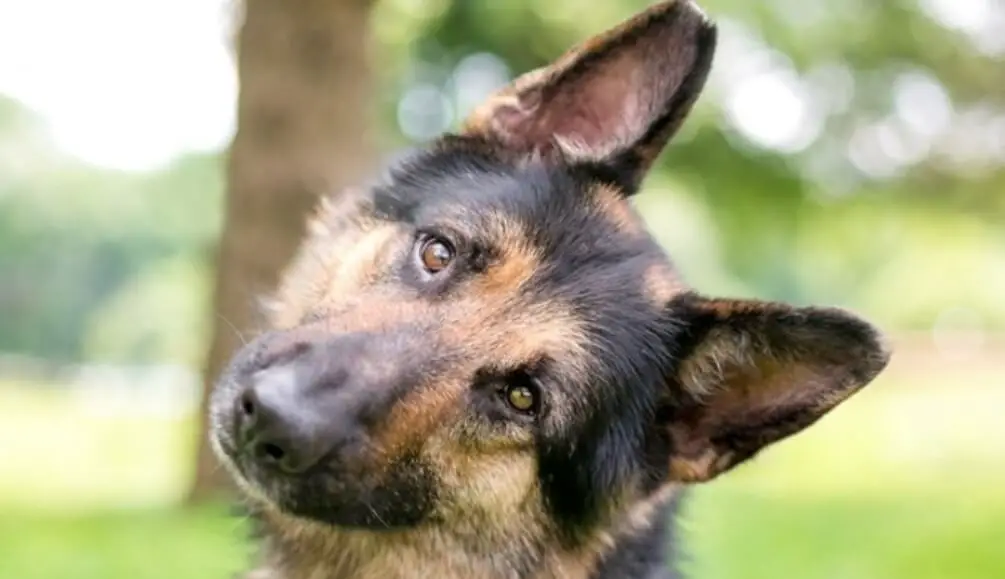 Unusual dog names emphasize the uniqueness of every four-legged friend. Nevertheless, certain requirements are also attached to them. Short names are easier to remember for dogs. A simple pronunciation is also more practical for dog owners. This becomes clear in the following examples:
The daily recall of dogs named Kassiopeia, Octavian, or Innocenzo proves to be awkward.
The following fancy dog names meet all the requirements: they are easy to pronounce, short, and yet extremely rare.
Gustl
Applies to bitches and dogs: The male and female short form of the name August / Augusta and Gustav exudes Bavarian charm on the dog meadow. Gustl not only goes well with a Bavarian mountain dog but with every furry friend.
Gromit
In the animated film "Wallace & Gromit", a dog named Gromit plays the leading role alongside the person Wallace. Gromit is the smarter of the two. He enjoys reading specialist books and demanding works of world literature. For males, Gromit is an unusual naming that is not found everywhere. Based on the film, it fits perfectly with intelligent four-legged friends, such as border collies or German shepherds.
Fay
A name like something out of a fairy tale: Fay is derived from the Old English word "fae", which means "fairy" in German. The English word is derived from the Latin "fatum", which in turn stands for fate. The maiden name sounds dreamy and is an excellent choice for bitches.
Kiwi
Who says the term for fruit is not appropriate for dogs' choice of names? Kiwi is short and sweet, easy to pronounce, and seldom encountered. The name, which has associations with tropical fruit, is suitable for males and females.
Mohre
From fruit to vegetables: carrot is a funny name for bitches. There is something cheeky and extraordinary about him. Its variations "Mohrchen" or "Mohrli" are also lovely. The name fits all females, from the Chihuahua to the Weimaraner.
Mojo
Dogs make you happy – therefore the name Mojo is ideal for all males. The name has an African origin. First and foremost, mojo is the term for a lucky charm. Therefore, the name can symbolically stand for "happiness". Other translations are rain, fertility, or music.
Tilda
The name Tilda exudes a certain elegance. It is the diminutive of the old German name Mathilda. This shape is occasionally chosen for bitches, but can be perceived as too long for a dog name. Tilda, on the other hand, is short and goes well with elegant dog breeds such as Chinese Crested Dogs or Salukis.
Twiggy
Many associate Twiggy with the icon of the same name from the sixties. The name is also perfect for bitches. Twiggy is derived from the English word "twig", which translated means "branch". The name Twiggy is therefore translated as "little twig" and is an original choice of name for females.
Ulf
With its three letters, the man's name is very short and memorable. But also because of its importance, it fits perfectly with males. Ulf is a derivative of the Old Norse name Wolf. It is therefore particularly suitable for Siberian huskies or Alaskan Malamutes, which are very similar to wolves. A stocky male, such as an English bulldog named Ulf, is also funny.
Watson
Unusual dog names – it is also worth taking a look at people's surnames. Watson is originally a common English family name. As a dog name, however, it is original. The name is best known for the figure Dr. Watson. In the stories about detective Sherlock Holmes, Watson represents Holmes' friend and companion. The name is suitable for all males.