In Northern California, a couple was playing with their dog on their property when he began digging at the roots of an old oak tree. As a result, the curious dog made the owners happy owners of a hoard of gold coins, the amount of 1427 pieces. That's about $ 10 million.
All coins are in perfect condition and dated from 1847-1894. It is noteworthy that they were not even in circulation, they were bought in new banks and hidden away. The authenticity of all coins has already been confirmed by the Professional Coin Grading Service.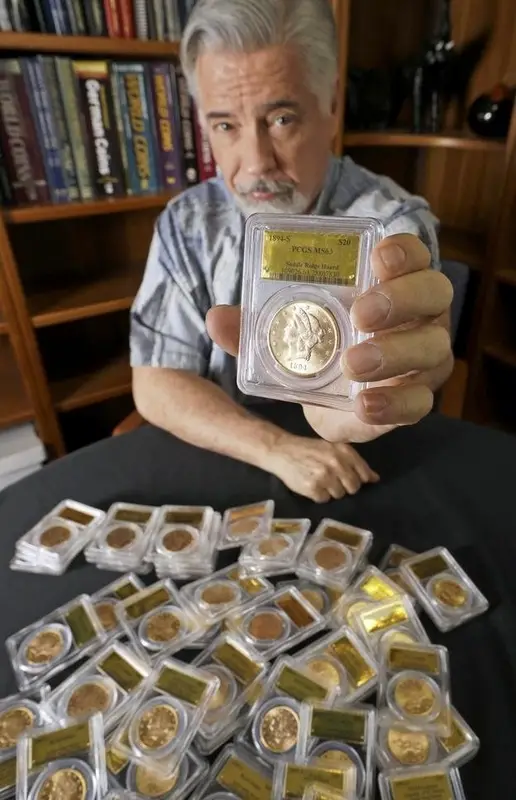 The approximate cost of each such coin is about $ 27,000. There are some extremely rare specimens that can go as high as $ 1 million.
One well-known coin collector has already stated that this is most likely the most incredible find in his entire life. The lucky owners of the treasure keep their name a secret and intend to sell the coins through the Amazon website. In addition, they are afraid that after the publication of the data on the location of the found treasure, hundreds of treasure hunters with mine detectors will rush there.
Coins in denominations of 5, 10, and 20 dollars were kept in 6 vessels in chronological order. Apparently, someone used the pit under the oak tree as a personal bank, constantly replenishing the "deposit" with new banks with coins.