As you leave home, take a close look at your "human best friend." No matter how much he loves you, no matter how much you love him and no matter how loyal his eyes are, you should know that when you return, your house or apartment maybe a little … uh … altered.
For a long time, we humans remained unaware of HOW these lovely and loyal creatures can do such a thing! Torn pillows, a mess in the bathroom, chaos in the kitchen … And now these acts of dog binge are in the frame. So this is what the dogs are doing when the owners are not at home.
#2

They build a fortress from pillows.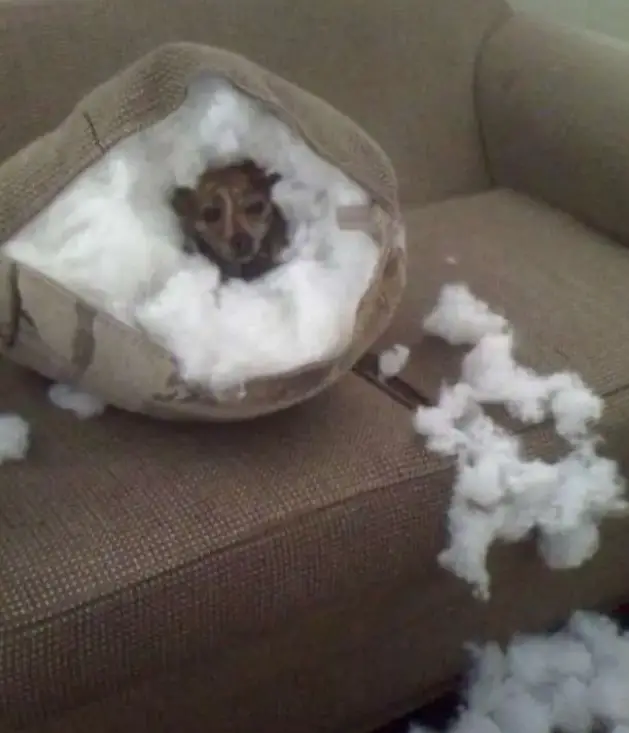 #3

Smiling at the neighbors.