Let the external calmness and the indifferent look with which the Great Dane looks around others do not be misled. He constantly "monitors" the situation and controls the situation in order, if necessary, to show the one who encroaches on the life or property of the household, who is in charge here. At the same time, he usually does not show unmotivated aggression towards random passers-by and neighbors, with the exception of animals with an unstable psyche, disturbed as a result of cruel treatment or improper upbringing.
A sociable and cheerful pet, most of all, he loves to spend time with his family. Psychologically, it does not tolerate long absences of the owners, therefore, if your work is connected with frequent business trips, we advise you to think about a puppy of a different breed.
Below we have collected the best memes with these dogs 🙂
#1

We were wolves once. Wild and wary! Stealth and cunning! Ten we noticed you have couches!
#2

I'm ready for my bath!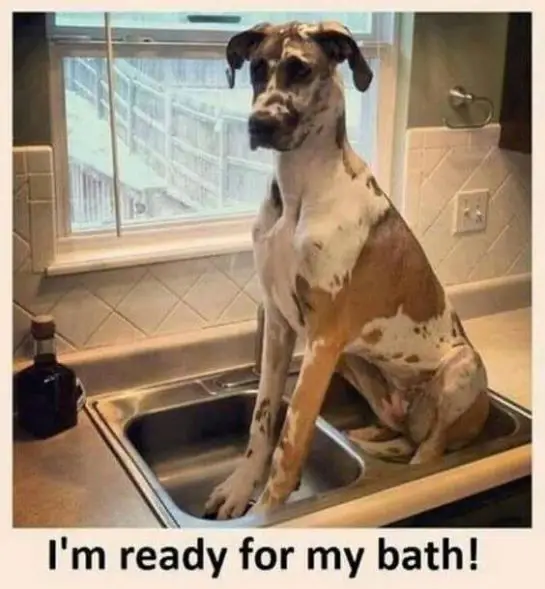 #3

How handsome am I?????