You will hear a lot of compliments from any owner of the Great Dane to the breed. These giants are naturally very intelligent and benevolent. Of course, the puppy loves active games and is prone to mischief, which, given its size, can be destructive. But they are not harmful and do not do nasty things for the sake of pleasure, and if during the fight for a stick you find yourself on the ground, you should not consider such an act as a manifestation of hostility – often the "kid" during the period of active growth simply does not realize his size and, as a result, does not measure his strength, which he applies to win in single combat.
With age, this passes, an adult dog becomes a sedate and reliable companion. The sharply expressed instinct of the protector and guardian of the weak members of the "pack" turns the Great Dane not just into a guard – with such a nanny your child will be completely safe, the dog will never give him offense.
Do you like tattoos with these dogs?
#1

Black&White Great Dane Tattoo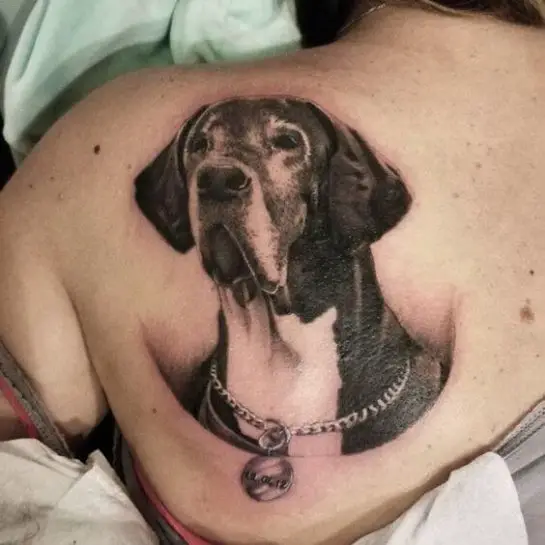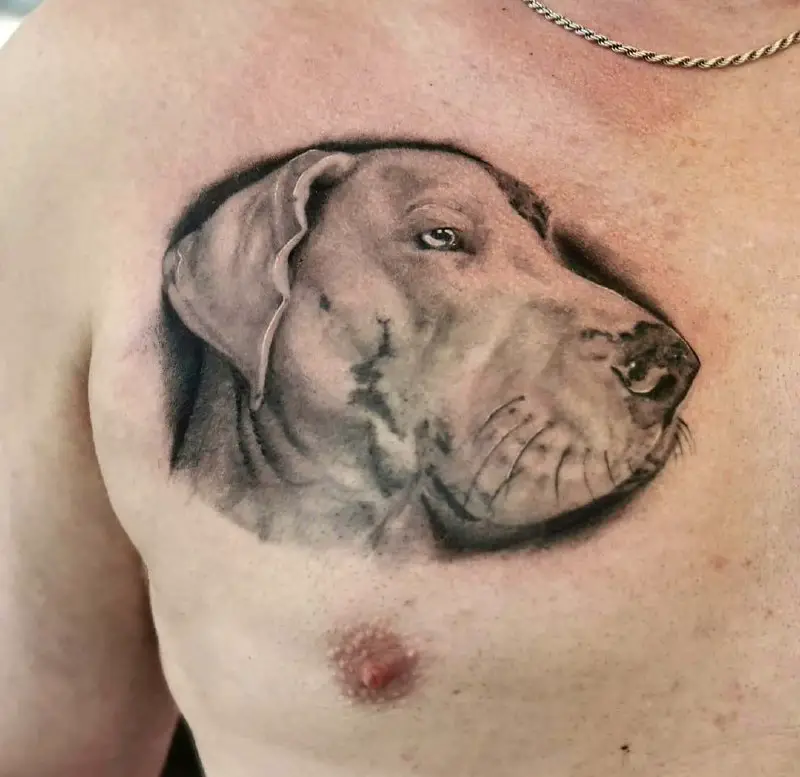 #3

Old School Great Dane Tattoo