The Pit Bull is a unique dog in many ways. It will not leave anyone indifferent. It can be loved, It can be hated. A lot of speculation is always associated with a pit bull – that is, it is a completely ruthless dog, a killer dog, a death machine dog … No, no, and a message will flash in the news columns about how the pit bull once again bit a small child.
We can say that the temperament of pit bulls is created by their owner, which is why so often there are opposite opinions about the temperament of these dogs. From a pit bull terrier, you can grow both an evil dog, which is a danger to the people around it, and a peaceful and inquisitive companion who will get along well with everyone. Children's age is especially important for the formation of a future temperament; at this time, factors traumatizing the psyche should not be allowed.
We've compiled a list of smart Pitbull dog names for your inspiration.
Clever Dog Names for Pitbulls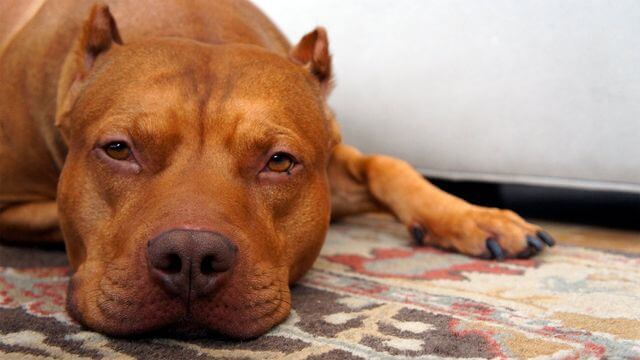 Whale
Giant
Storm
Squat
Mammoth
Rocky
Sumo
Wolf
Zeus
Moose
Hulk
Jumbo
Whopper
Marmaduke
Tank
Tex
Sarge
Colossus
Clifford
Goliath
Attila
Beethoven
Shrek
Everest
Bull
Burly
Kong
Shamu
Bear
Maximus
Brawny
Hercules
Thor
Rambo
Rex
Smart Dog Names
Havard
Yoda
Mensa
Tesla
Doc
Brain
Scholar
Savant
Prodigy
Sherlock
Edison
Yale
Curie
Freud
Wisdom
Spock
Brainy
Helix
Urkel
Plato
Egghead
Socrates
Genius
Data
Dexter
Pundit
Jobs
Einstein
Whiz
Newton
Beaker
Galileo
Neutron
Gates
Rubik
Darwin
Guru
Aristotle
Princeton
Smarty
Watson
Sage
Wit
Beta
Albert
Doogie
Da Vinci
Sheldon
Nobel
Atom
If you have not found your clever Pitbull dog name here, write in the comments, and we will be happy to include them in the list!