The Belgian Malinois breed is not suitable for novice owners, or those people who lead a sedentary lifestyle. These dogs are unusually cheerful, they love to play, walk on the street to their fullest, and generally spend their time as actively as possible. For many centuries of its existence, the Belgian Shepherd Dogs devotedly served people, and therefore the Malinois breed cannot spend time lying on the couch.
The Belgian Malinois, as a rule, is always happy about the process of training. For it, this is another useful and interesting activity, as well as an opportunity to realize its energy and do something with the owner. That is, whichever side you look at – for the temperament of these dogs, training, especially if it is also associated with physical activity and is presented with elements of play, is a wonderful activity.
We've compiled a list of military Belgian Malinois dog names for your inspiration.
Top Military Dog Names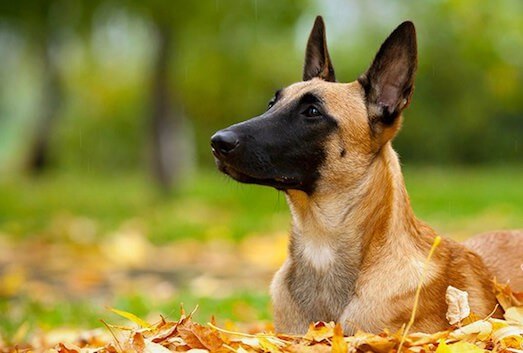 Gutsy
Valiant
Paladin
Freedom
Guard
Duty
Knight
Scout
Mission
Private
Victor
General
Army
Admiral
Marine
Lion
Soldier
Conqueror
Colonel
Warrior
Ensign
Courage
Chief
Champion
Marshal
Savior
Corporal
Brave
Captain
Skipper
Commodore
Commander
Cadet
Pilot
Watchdog
Sentry
Officer
Winner
Hero
Brigadier
Sergeant
Defender
Messenger
Boss
Drafter
Major
Governor
Detective
Leader
Lieutenant
Military Belgian Malinois Dog Names – Male
Caliber
Taser
Bella
Bravo
Sierra
Sniper
Victor
Admiral
Duke
Wesson
Combat
Echo
Ace
Nitro
Whisky
Private
Rifle
Laser
Lava
Kevlar
Military Belgian Malinois Dog Names – Female
Bullet
Hunter
Bravo
Radar
Rocket
Admiral
Jet
Yankee
Gunnar
Laser
Whisky
Ace
Bazooka
Bomber
Taser
Kilo
Roger
Ranger
Tank
Jag
Major
Colt
Zulu
General
Black Hawk
Chief
Helo
Nitro
Hero
Captain
Sarge
Boomer
Colonel
Sergeant
Stryker
If you have not found your military Belgian Malinois dog name here, write in the comments, and we will be happy to include them in the list!