Name: Irish red and white setter
Other names: Irish R&W Setter, IRWS
Country of origin: Ireland
Size Type: Large Breed Dogs
Group: Sporting Dog Breeds, Gun Dog Breeds
Life span: 10 – 13 years
Temperament: authentic, loyal, energetic, playful, dedicated, gentle
Height: Males: 62-66 cm; Females: 56-61 cm
Weight: Males: 25-34 kg; Females: 25-34 kg
Color: Red and white
Price of puppies: $1500 – $2500 USD
Hypoallergenic: No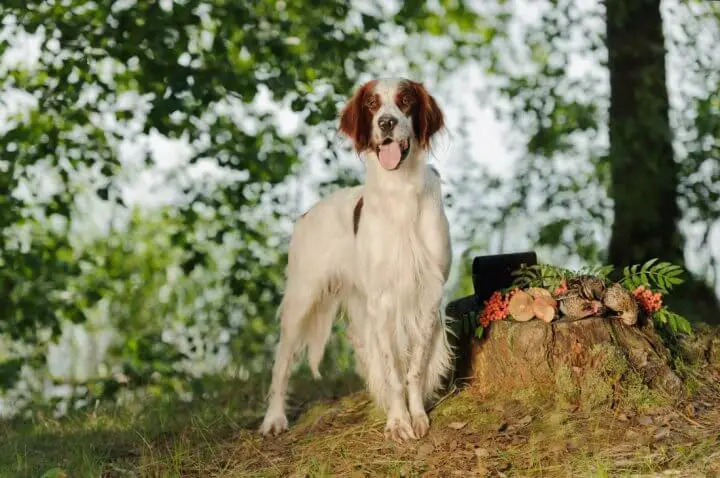 The Irish Red and White Setter is bred primarily for fieldwork and should be judged primarily in terms of that work. Strong, well balanced, and well proportioned, without clumsiness; athletic rather than agile. Aristocratic, passionate, and intelligent.
Aristocratic, passionate, and intelligent. Demonstrates a benevolent, friendly attitude, behind which decisiveness, courage, and strong temperament should be visible. The Red and White Setter is a very friendly, reliable, and easily trainable gun dog.