Perhaps it is difficult to find a person who does not know what the Labrador Retriever breed looks like. This is no wonder – the Labrador is one of the most popular breeds in the world and the most popular breed in America. Now, few people know, but once, a long time ago, these dogs faithfully served fishermen. They helped to pull nets ashore from the cold waters of the North Atlantic, guarded the catch, and were generally reliable, loyal companions.
Below we have compiled the dog names for yellow Labrador Retriever puppies:
[lwptoc]
Female Yellow Lab Names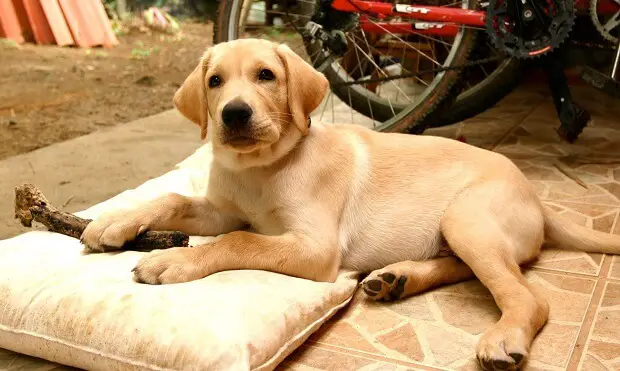 Arya
Brienne
Bailey
Sophie
Ginger
Lola
Meghan
Luna
Daisy
Lucy
Penny
Molly
Jess
Jamie
Sadie
Bella
Annie
Stella
Maggie
Leia
Kate
Lacey
Rey
Sansa
Male Yellow Lab Names
Ghost
Tucker
Charlie
The Hound
Toby
Winston
Leo
Cooper
Rocky
Jon
Finn
Zach
Jack
Khaleesi
Rusty
Duke
Buddy
Oliver
Atwood
Prince Harry
Luke
Milo
Bear
Prince William
Max
Cute Yellow Labrador Puppy Names
Rose
Bruno
Dorothy
Tweety
Peach
Dorito
Bagel
Rio Bravo
Taz
Atlanta
Dane
Nosh
PoBoy
Arizona
Acorn
Apricot
Sylvester
Willow
Waffles
Trucker
Mango
Jaz
Pepper
Super Pup
Axel
Unique Female Yellow Lab Names
Molly
Bella
Sydney
Riley
Penny
Mia
Ava
Lola
Sadie
Chloe
Unique Male Yellow Lab Names
Duke
Killian
Finn
Ben
Theo
Avery
Jackson
Henri
Sam
Mason
If you have not found your pet's name here, write in the comments, and we will be happy to include it in the list!