The Schnauzer breed came from Germany. The name is translated from German as "muzzle". It is worth looking at the dog and it immediately becomes clear why the Germans called the animal that way. The Schnauzer dog differs from other breeds in the rectangular shape of the muzzle. The date of appearance is considered to be the 18th century. The representatives included strong, active pinschers used for hunting and guarding.
The dog is incredibly intelligent and loyal. Today, three types of schnauzers are distinguished: giant, medium, and dwarf. Each species has a unique purpose.
Would you like to have a tattoo with this dog?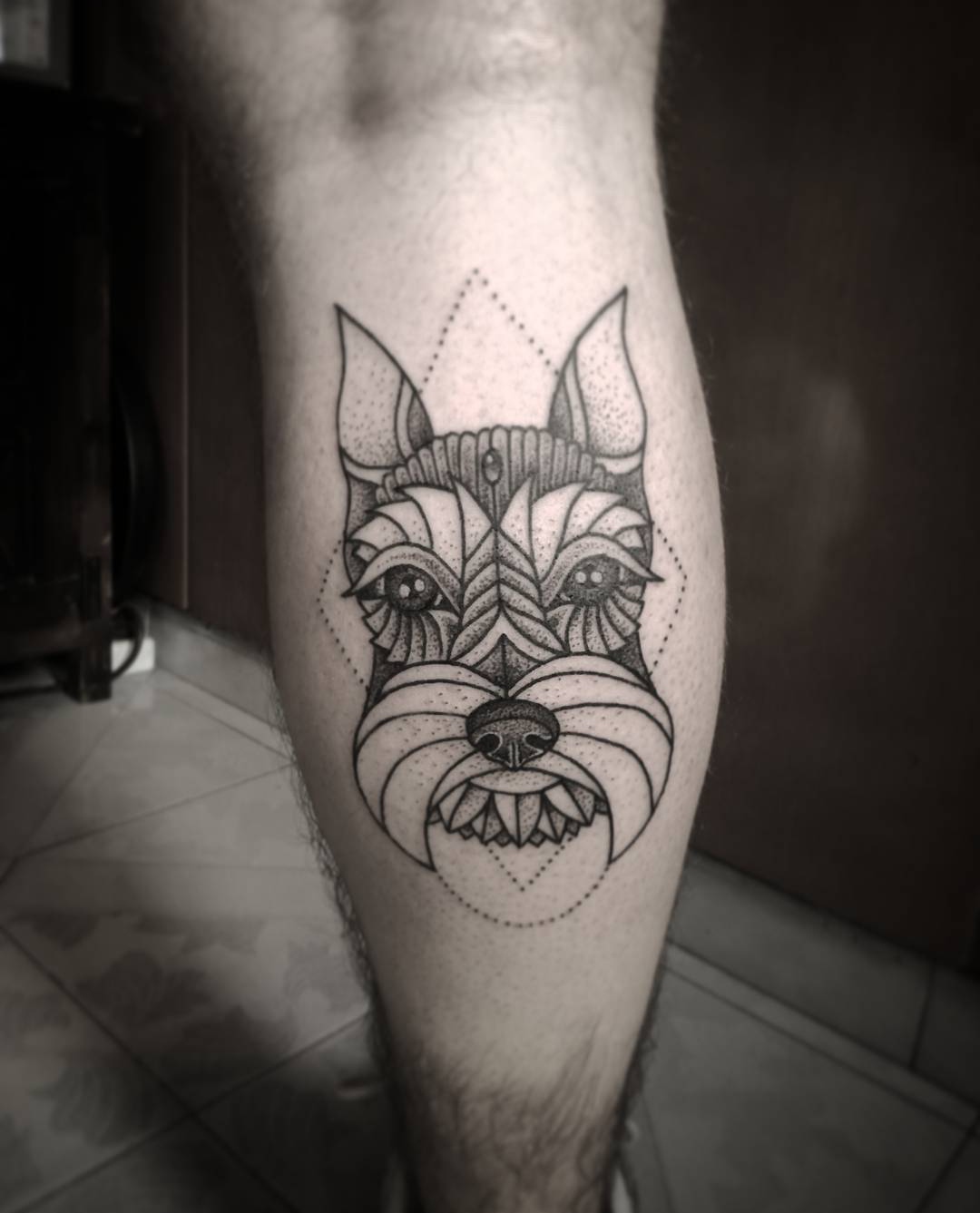 #2

Very original paw tattoo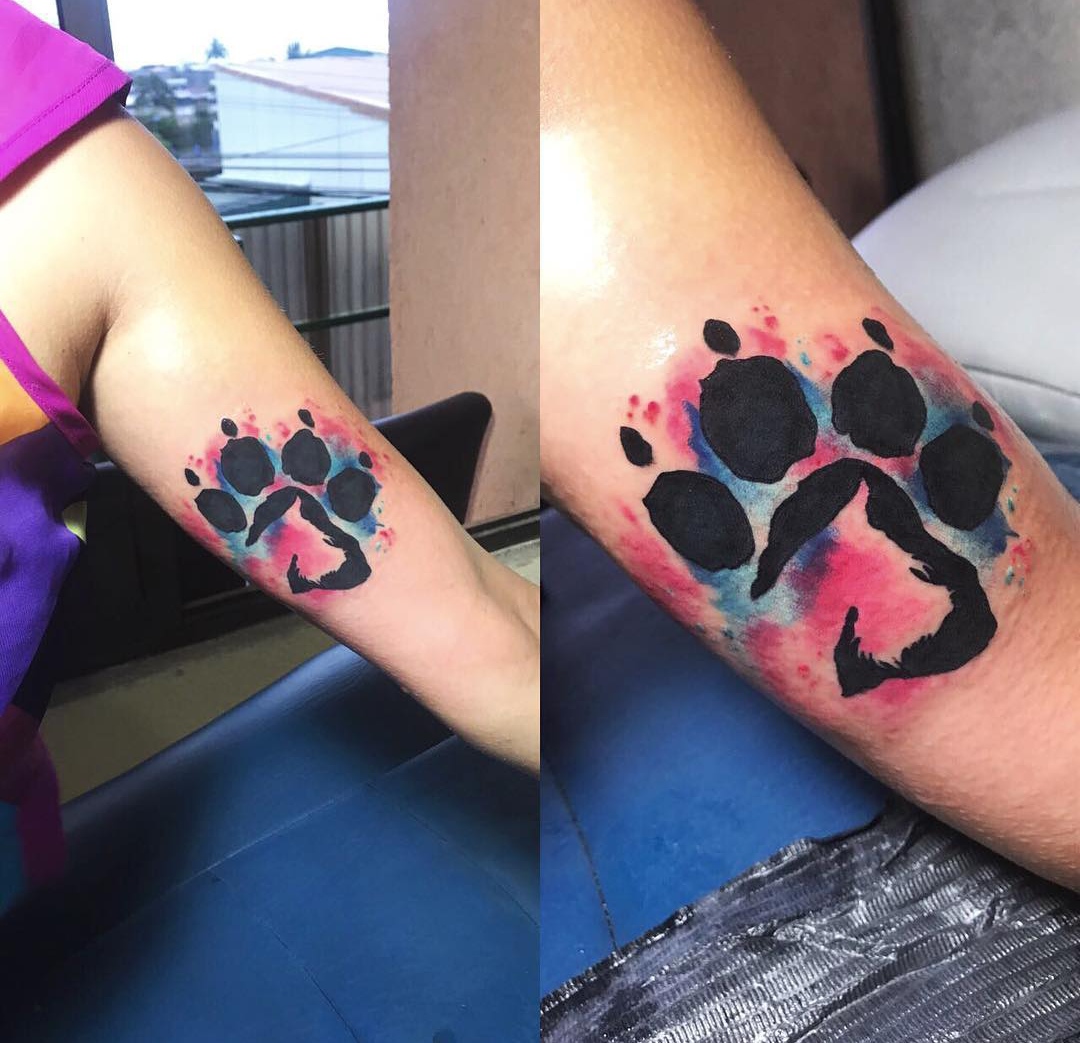 #3

Tattoo of a beautiful girl on the leg