Traditionally, it is believed that the Doberman is an aggressive and dangerous dog that should be adopted as a pet only after serious thought. Especially if you have a family. However, this is not quite true. The thing is that in the last few decades, a lot of dishonest breeders have appeared who do not monitor the quality of their population. In addition, there is widespread free interbreeding and improper upbringing.
However, if you buy a dog in a proven kennel, she has a good pedigree, you took responsibility for choosing a puppy and raise him correctly, it will be a great friend for the whole family. A Doberman dog within its family is distinguished by great friendliness, openness, and trust in its owners.
Would you like to have a tattoo with this dog?
#1

Dotwork Doberman Pinscher tattoo
#2

Realistic Doberman Pinscher tattoo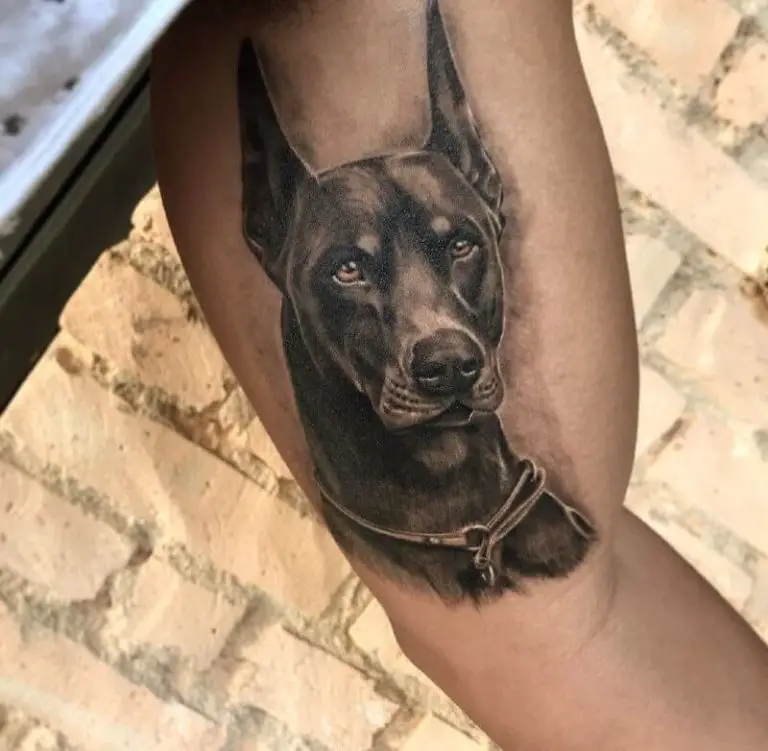 #3

Awesome Doberman Pinscher tattoo