Like its Italian ancestors, the Neapolitan Mastiff is an excellent working dog. Despite its strong constitution and formidable appearance, it has a calm and meek disposition. It is not typical for this dog to attack first, but when it feels dangerous, it will not hesitate to rush to defend the owner.
The Neapolitan Mastiff is a friendly, outgoing, and family dog. It is worth noting its extreme devotion to its owner. The favorite pastime of a Neapolitan friend is to warm a place near its owner. In children's society, the dog is always obedient and patient, showing caring feelings. The animal intuitively feels a relaxed atmosphere, easily comes into contact with the guests of the house. But alone with outsiders, it behaves extremely cautiously and suspiciously, can easily go on the defensive.
We've compiled a list of the best dog names for Neapolitan Mastiff dogs for your inspiration.
Good Names for Neapolitan Mastiff Dogs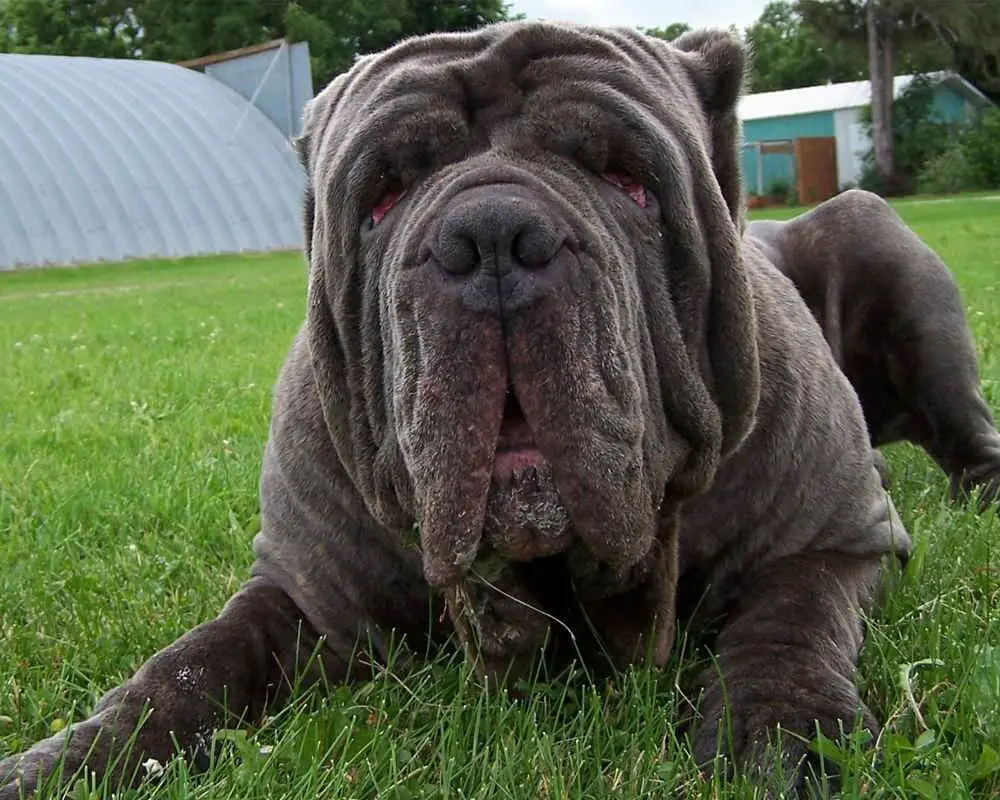 Sable
Rina
Brawny
Tasha
Chubby
Tempest
Sophie
Gnash
Sasha
Mack
Willow
Lurch
Tehotu
Kong
Satin
Cheyenne
Zoe
Daisy
Velvet
Abby
Jumbo
Winston
Shark
Talon
Brutus
Olympas
Damien
Hercules
Ulysses
Male Neapolitan Mastiff Names
Bear
Toby
Buddy
Dexter
Duke
Charlie
Leo
Jake
Bear
Sam
Female Neapolitan Mastiff Names
Lulu
Bailey
Olive
Gracie
Daisy
Abbie
Coco
Ella
Lucy
Penny
Unique Neapolitan Mastiff Dog Names
Princess
Persis
Genghis
Tank
Holly
Harley
Jupiter
Sergeant
Duchess
Phoebe
Heidi
Angel
Maggie
Trojan
Scarlet
Rosie
Cupid
Coco
Buffalo
Drachen
Katie
Molly
Flora
Manley
Sabre
Bruno
Emma
Pharaoh
Belle
Yukon
If you have not found your Neapolitan Mastiff dog's name here, write in the comments, and we will be happy to include it in the list!