If you are a real man-warrior, then for sure you are no longer interested in measuring your strength with people and you would have long wanted a more serious opponent for yourself. Rejoice – now you have the opportunity to measure your strengths with a real tiger! True, for this you have to go to the United States.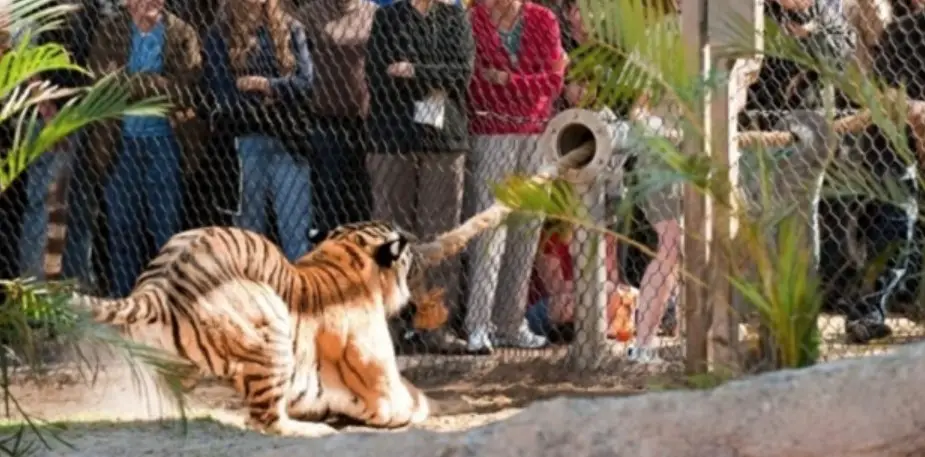 It is in this country, in one of the zoos of Florida, that a two-hundred-kilogram Bengal tiger lives, which will gladly play with you in … tug-of-war. The main thing is that everything is absolutely safe. After all, there will be two whole metal fences between you.
And what basically wins this big cat is gathering more and more people who want to compete with him. Here are just animal defenders itching to do everything – they are indignant against such an "attraction", considering it a mockery of the striped predator. Interestingly, none of them, however, noticed that the Bengal tiger himself was happy to do this tug-of-war. Surely he is more interested in idle pastime in the four corners of his cage.