Don Sphynx is a breed of hairless cats from Rostov-on-Don. Distinctive features: large ears, warm to the touch, wrinkled skin, and strong attachment to humans.
#1

The Donskoy Sphynx is a bright, extraordinary appearance combined with gentleness of character, atypical for the feline family, and a strong dependence on the owner.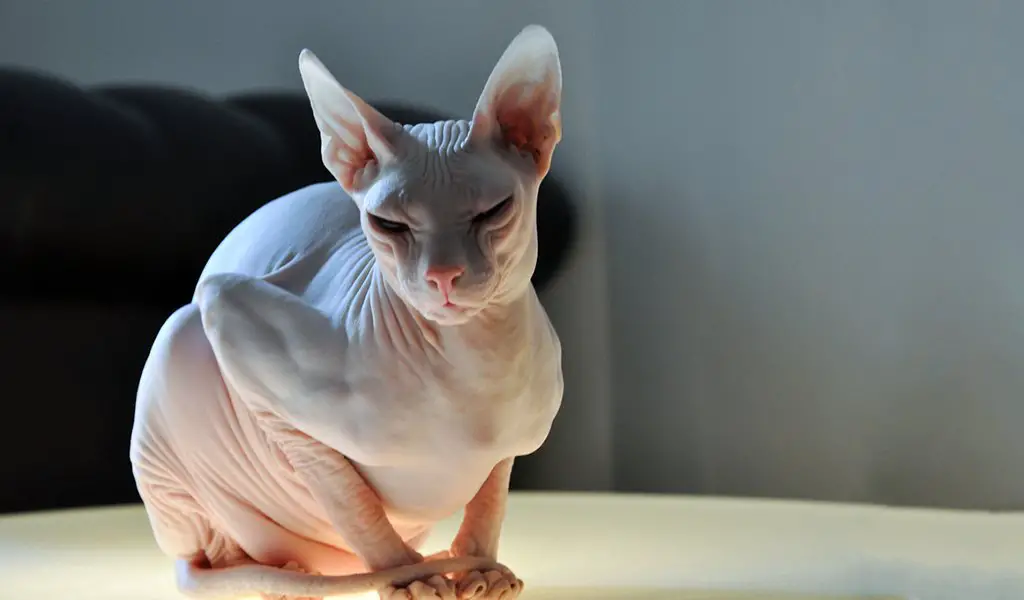 Most of the representatives of the breed are real "cat-dogs", who can simultaneously act as a cozy sofa pet, and as an inquisitive companion willingly sharing leisure with the owner. In addition, these sophisticated creatures make excellent physiotherapists who masterfully deal with the consequences of neuroses and other unpleasant ailments.
#2

A very vulnerable soul is hiding in the body of this alien creature, longing for close emotional contact with its own owner.
So the regular Don Sphynx is unusually soft (as far as a feline can be), not jealous at all, and absolutely not prone to aggression. Anyone can offend this good-natured little eared, but no one will lose his temper, which makes the Donetsk residents ideal pets for families where young rascals grow up.
#3

Meek and loving, the Don Sphynx is always happy with "calf tenderness", but if the owner is not yet ready for an open manifestation of feelings, it is not a sin to nudge him a little.
There are a lot of ways for this, and the Rostov cat have mastered almost all of them. In particular, any unoccupied knees in the house will certainly be tested by the Donetsk residents for softness and elasticity, and their owner will be caressed to a semi-conscious state. At the same time, bald purrs do not suffer from excessive stickiness and do not try to impose their society on those who do not need it.