Name: Border Terrier
Country of origin: Ireland, England, UK, Scotland, UK, Wales
Size Type: Small Dog Breeds
Group: Terrier breed
Life span: 12 – 15 years
Temperament: Gentle, Intelligent, Alert, Obedient, Even-tempered, Fearless
Height: Males: 33-40 cm; Females: 28-36 cm
Weight: Males: 5.9–7.1 kg; Females: 5.1–6.4 kg
Color: Red, Wheat, Blue and brown, Grizzle, and Brown and tan
The price of puppies: $800 – $1,000 USD
Hypoallergenic: Yes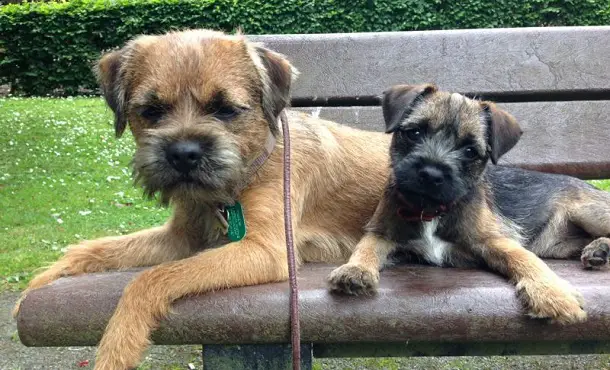 Border Terrier is one of the oldest terriers in Great Britain, bred in the border area surrounding the Cheviot Hills. Farmers and herders, who need a dog with paws long enough to keep up with a horse and short enough to burrow into the ground in pursuit of a fox, have kept this terrier pure for generations.
A deep, narrow, and long enough dog to fit between the shoulder blades of a human. The ribcage is brought back, but not too wide. The back is firm, with no signs of weakness.
The breed is agile, active, agile, and deftly makes its way through narrow openings, and also moves quickly on any surface. They are very playful while hunting and at the same time are sympathetic, affectionate, and easy to train.