Name: Hungarian vizsla
Other names: Hungarian Shorthaired Pointing Dog, Vyzhla, Hungarian Vizsla, Hungarian Pointer, Magyar Vizsla
Country of origin: Hungary
Size Type: Medium Breed Dogs
Group: Sporting Dog Breeds, Gun Dog Breeds
Life span: 12 – 15 years
Temperament: Quiet, Loyal, Gentle, Energetic, Gentle
Height: Males: 56-64 cm; Females: 53-61 cm
Weight: Males: 20-29 kg; Females: 18-25 kg
Color; Gold, Red, Red Gold, Rust, Gold Rust
Price of puppies: $1,000 – $2500 USD
Hypoallergenic: No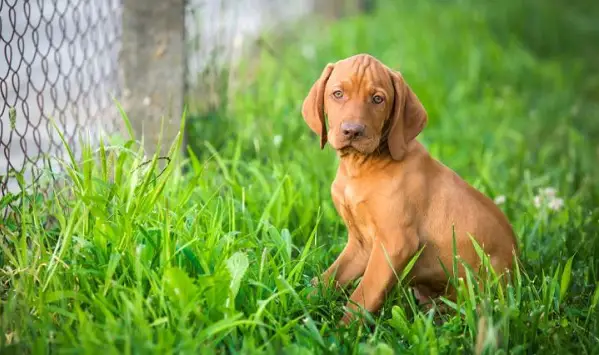 The Hungarian Vizsla is a medium-sized, short-haired hunting breed with a noticeable and docked tail. The breed is light build but powerful. The oxide color is an attractive gold. This breed of dog is distinguished by its power and strength in the field and at the same time is an obedient and gentle companion at home. Scars and feathering on coats obtained in the field or during work should not be severely penalized. The qualities that contribute to the performance of the dog in the two roles must be encouraged.
The body of the dog is stately and strong, slightly longer than taller when measured from the sternum to the point of the buttock and from the highest point of the withers to the base. The chest is moderately deep and voluminous, reaching to the elbows. The back is short and straight. The topline is slightly rounded on the back and beginning of the tail. Ribs well sprung. There is a slight depression under the back.
Vizsla is a born hunter, endowed with an excellent sense of smell and training ability – above average. Despite the playfulness, friendliness, and sensitivity, the brave dog, endowed with a well-developed instinct for protection, also survived. A born hunter with a great sense of smell and above-average training ability. Playful, polite, gentle, and sensitive, but with a well-developed instinct for protection. Shyness, timidity, or nervousness should be punished.