On six islands in southern Liberia, volunteers are trying to rescue 67 chimpanzees that were caught as infants for medical experiments, then infected with deadly diseases, and then abandoned to their fate.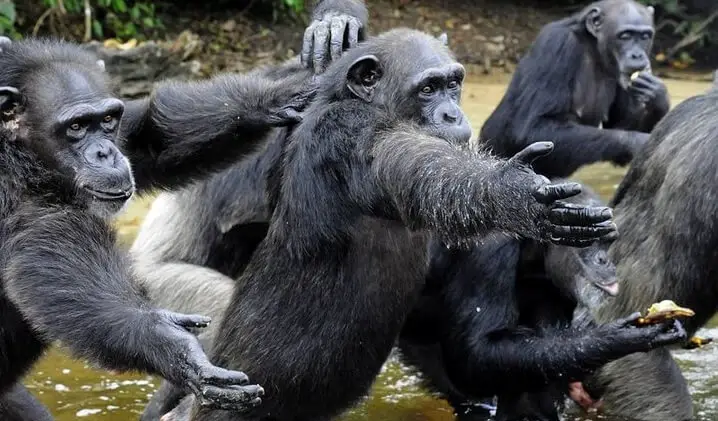 More than four decades ago, in 1974, the New York Blood Center (NYBC) entered into an agreement with the government of Liberia to establish the Vilab project deep in the jungle, a testing laboratory for animal experiments.
NYBC, which supplies blood to 200 hospitals across the United States, has infected wild chimpanzees with various diseases such as hepatitis and river blindness in order to test vaccines under development.
Chimpanzees are the only monkey species susceptible to hepatitis.
This happened at a time when the US authorities banned the import of wild chimpanzees into their territory.
The research continued until 2005, after which the chimpanzees were left abandoned on six small islands lacking sufficient food and the surrounding saltwater undrinkable. It should be noted that the project director at the time promised that NYBC would provide lifelong support for the animals.
However, the company now denies this and is suing the government of Liberia over this.
The monkeys were kept on the islands because they cannot swim.
Chimpanzees cannot be released into the wild, because they have had various diseases and are completely dependent on people, since they were caught in infancy.
Volunteers from the American organization Humane Society came to help the animals, who spend $ 30,000 monthly in charitable donations to provide daily food and care for the chimpanzees.
Every time the volunteers bring bananas, papayas, and other fresh fruit chimpanzees, they screech and jump wildly.