Madagascar continues to bring surprises. There are a huge number of species in nature, many are disappearing right before our eyes. But there are those that are still unknown to man, living in distant, inaccessible places. Expeditions from Borneo, Madagascar, and other parts of the world bring new species. Especially in this regard, insect specialists were lucky, who this time got amazing weevils.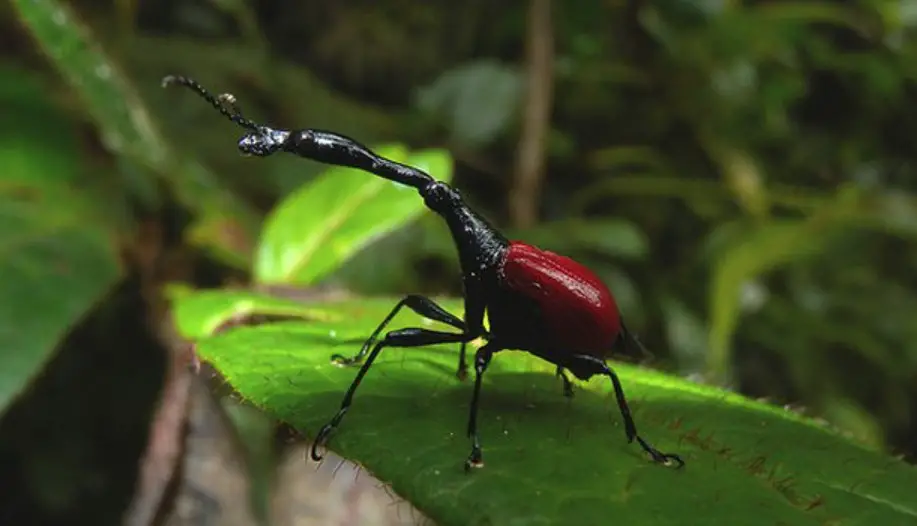 These unusual Madagascar bugs came across to researchers only in 2008. They have a memorable appearance – the neck of the males is long, three times longer than that of the females. The bugs resemble a giraffe.
The similarity, by the way, is not only external. The behavior of beetles is also similar – they arrange real battles for the female. Only the winner will be allowed to take part in the egg-laying. Unusual beetles do not fight to the death, the weaker one eventually surrenders and leaves the arena.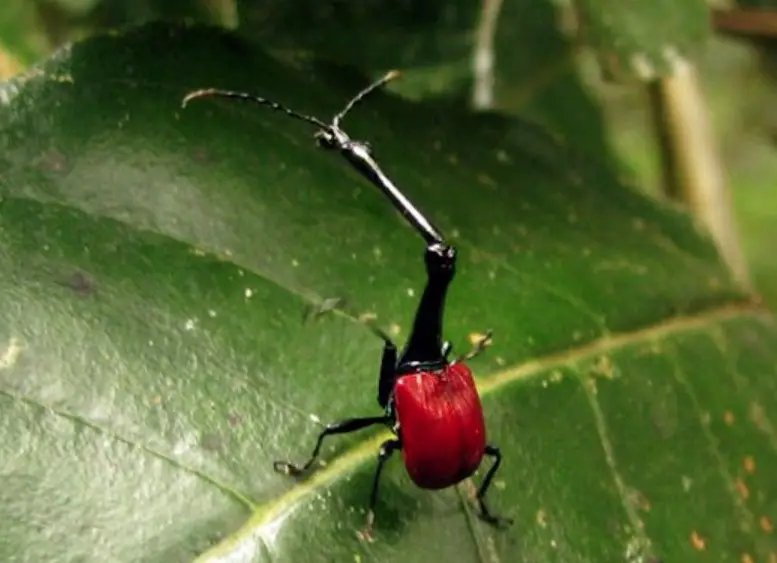 These handsome men have relatives and New Zealand. fortunately, the species is not yet included in the lists of endangered and even less endangered species.
Weevils live only on trees of one species, almost never leaving their home. They are caring parents – to hide their eggs, they roll houses from the leaves, which will then serve as food for small bugs.