Labradors are a very popular dog breed. They are also great companions, friendly and playful. To consider a black Labrador retriever the only correct one will not be entirely correct. Although the history of the breed began with black Newfoundland dogs, their development did not standstill. Nowadays, according to the standards existing in the world, the Labrador can still be a fawn or chocolate color. This main decoration of a dog's appearance is given special importance not only by amateur dog breeders but also by professional dog handlers.
"What is the name of the puppy?" This is the most popular question among all Labrador Retriever owners. After all, names for a Labrador are selected according to the nature, color, and behavior of the animal. But below we will try to figure out how you can name a dog, which names are more suitable for a black Labrador, a girl or a boy.
Female Black Lab Names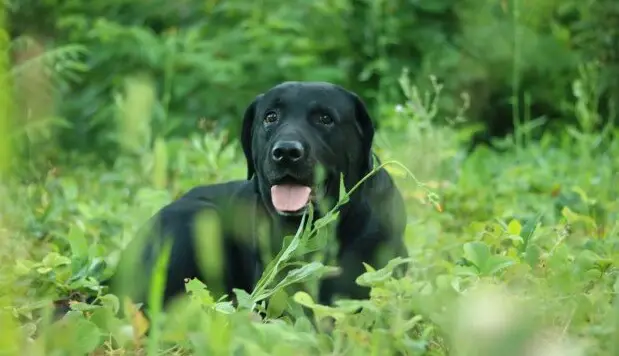 Chi Chi
Kit
Penny
Bessy
Leather
Iris
Petunia
Elsa
Opal
Trixie
Lexi
Sugar
Yasmin
Halo
Riley
Lolly
Blot
Lollipop
Tiana
Gina
Leila
Za Za
Ink
Godiva
Basil
Annie
Brownie
Vilma
Nova
Baby
Lily
Daisy
Coco
Freda
Harriet
Zara
Pansy
Viola
Greta
Honey
Lolita
Noir
Petal
Xena
Lady
Panther
Sky
Evie
Tilly
Boots
Ellie
Male Black Lab Names
Sneaky
Kodiak
Micky
Charlie
Hale
Buttons
Jacob
Matches
Andy
Speckle
Dust
Patrick
Robbie
Cooper
Fox
Jinx
Puddles
Orion
Ash
Luke
Sweeper
Asher
Wiggles
Rocket
Liam
Disney
Zenith
Crow
Moon
Oliver
Dirt
Jimmy
Ryan
Rocky
Sammy
Flint
Whiskers
Adam
Felix
Franklin
Miner
Ford
Merlin
Doodle
Dusk
Rex
Buddy
Pluto
Spot
George
If you have not found your black lab name here, write in the comments, and we will be happy to include it in the list!