If you have an ink "ball", smoky "ball", or even a charcoal "ball", you might think that black dog names make up the perfect name for your furry friend.
And we agree, which is why we've put together an essential list of black dog names that are perfect for a new puppy or a nickname for a beloved senior dog.
Maybe you are dreaming of a dog that you will someday have?
If so, now is the perfect time to start thinking about the types of black dog names you would like to bestow on your unborn puppy.
Spanish Names for Black Dogs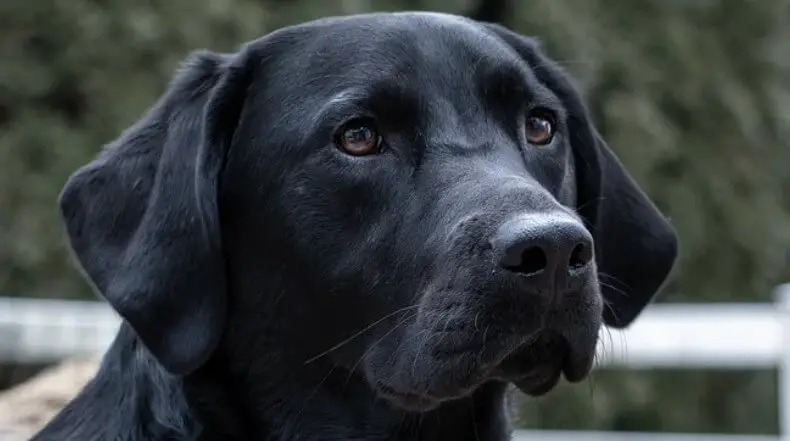 Regaliz (Licorice)
Frijol (Bean)
Diablo/a (Devil)
Ensueño (Dream)
Pantera (Panther)
Diablito/a (Little devil)
Mora (Blackberry)
Moreno/a (Dark-haired)
Rebelde (Rebel)
Noche (Night)
Spiritual Names for Black Dogs
Grace – Gracious, lovely
Shaina – Beautiful
Aikido – Japanese for "harmony; spirit or energy"
Asher – Hebrew for "blessed, fortunate"
Arial – The lion of God
Christian – Follower of Christ
Charity – Generosity and helpfulness
Clement – Merciful
Saint – person acknowledged as holy or virtuous
Hope – Trust and faith
Harmony – Concord, unity
Charism – Spiritual gift
Angel – Messenger of God
Serenity – Peaceful
Shakila – beautiful, well-shaped
Satguru – great teacher; a supremely wise guide
Bless – holiness
Southern Black Dog Names
Fitzgerald
Braxton
Billy
Dodge
Forrest
Allman
Belle
Elvis
Banjo
Butch
Cassidy
Addie
Daphne
Atticus
Faulkner
Faith
Basil
Cute Names for Black Puppies
Blackberry
Licorice
Guinness
Rum
Dr. Pepper
Grit
Kettle
Roast
Espresso
Bosco
Oreo
Whiskey
Mr. Pibb
Smelt
Coca
Chocolate
Cola
Hershey
Godiva
Smoke
Berry
Bourbon
Pepsi
Caviar
Forge
Tuxedo
Butler
Cocoa Puff
Coke
Anise
Blueberry
Cocoa
Tux
Pepper
Fudge
Burnt
Black and White Puppy Names – Male & Female
Ace
Flyer
Dottie
Millie
Max
Bellatrix
Bandit
Star
Eve
Domino
Coco
Clarity
Merle
Milo
Sky
Roscoe
Elvis
Snoopy
Cece
Stella
Sylvester
Black Fluffy Dog Names
Nero
Licorice
Shaunee
Cutie
Fluffy
Petal
Moonstruck
Angus
Ace
Blackie
Moonbeam
Sweetie
Daisy
Bubbles
Midnight
Anisette
Darling
Noir
Best Names for Black and White Dogs
Goofy
Flower
Pongo
Meeko
Mickey
Ursula
Perdita
Figaro
Max
Pete
Jack
Clarabelle
Cruella
Horace
Minnie
Maleficent
Female Dog Names for Black Dogs
Huntress
Hecate
Minuit
Gem
Nevermore
Pepper
Trixie
Onyx
Celeste
Pitch
Mystica
Phantom
Deadshot
Darcy
Poe
Dakota
Graphite
Pepsi
Talladega
Panther
Morticia
Jewel
Angel
Odile
Diabolique
Ghost Rider
Donnie
Harley
Nimbus
Opal
Rosie
Dahlia
Leila
Pearl
Von Rothbart
Tiffany
Puddle
Kedavra
Male Dog Names for Black Dogs
Spot
Topper
Calla
Coal
Foo
Dusty
Smoke
Inkblot
Shawn
Chase
Shadow
Jet
Knobby
Spade
Gunner
Julian
Mamba
Sooty
King of Spades
Cocoa
Reece
Hawk
Tater
Shade
Leilo
Tanner
Cecil
Smokey
Hunter
Bruno
Carbon
Winston
Kuno
Fancy
Jamesy
If you have not found your black puppy name here, write in the comments, and we will be happy to include it in the list!