The Doberman dog was bred in Germany, which could not but affect its character. Discreet, but at the same time energetic, the Doberman Pinscher will become a great friend and watchman. Outwardly, the breed combines the excellent data of an aristocrat and a serviceman. The dogs are elegant and powerful, black or brown in color.
#1

The Doberman breed works alongside the military and police because of their athleticism and intelligence.
#2

They can also work as guide dogs or service animals for members of the community who need help in daily life.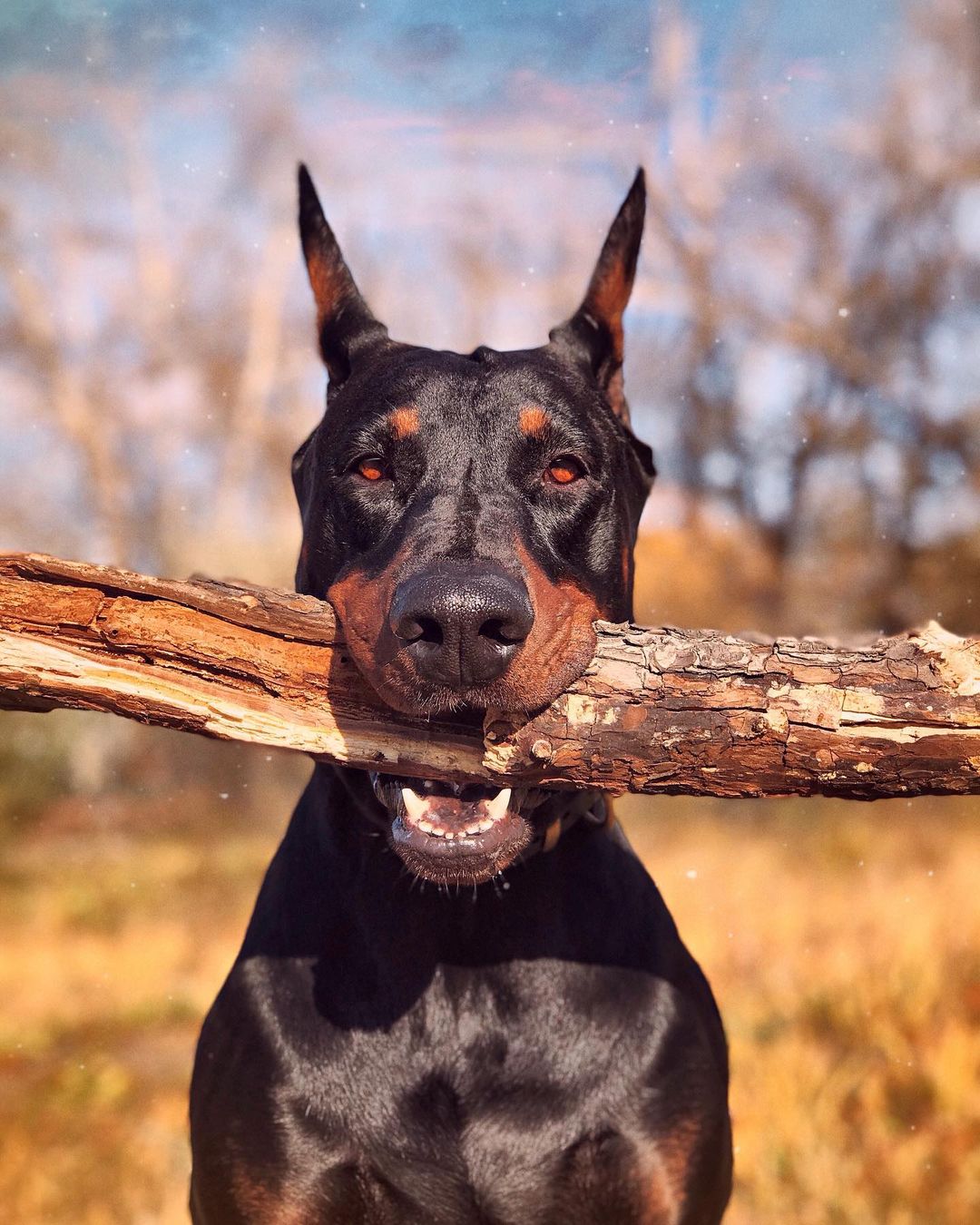 #3

They are born guardians, so they will protect your home as guard dogs.