An animal, even if it is domestic, is not at all obliged to have a name, it lives well and so. People, giving names to their pets, want to individualize them. Often a deep emotional experience or the inner mood of the owner is manifested in this name.
The choice of a name for a dog will depend on how you define its temperament: a little mischievous person, a lover of lying on a soft pillow, or an independent researcher? As soon as a new family member arrives at your home, it will immediately begin to show individuality.
We've compiled a list of ironic dog names for your inspiration.
Ironic Names for Small Dogs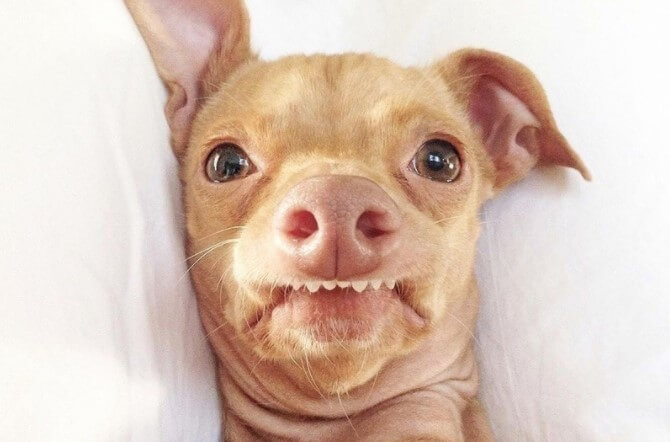 Goliath
Hulk
Spike
Caesar
Macho
Rocky
Sable
Whopper
Biggie
Sarge
Xena
Butch
Fang
Diesel
Chief
Moose
Killa
Zeus
Tank
Rogue
Hunter
Tankerbell
Rambo
Rebel
Rex
Boss
Jumbo
Thor
Hercules
Harley
Tiger
Mammoth
Mack
Maximus
Cujo
Ironic Big Dog Names
Peewee
Elmo
Tiny
Bacon
Sweet Pea
Clifford
Barney
Tinkerbelle
T-Rex
Squirt
Chewie
Cletus
Dogzilla
Direwolf
Marshmallow
Babe
Peanut
Biggie Smalls
Marmaduke
The Hound
Mini Me
Hobbit
Goofus
Ewok
Big Foot
Mister Big
Cupcake
Barkley
If you have not found your ironic dog name here, write in the comments, and we will be happy to include them in the list!