Name: Gordon Setter
Other names: Black & Tan Setter, Gordon
Country of origin: Scotland
Size Type: Large Breed Dogs
Group: Sporting Dog Breeds, Gun Dog Breeds
Life span: 10 – 12 years
Temperament: Loyal, Confident, Alert, Fearless, Cheerful, Impatient
Height: Females: 58-66 cm; Males: 61-69 cm
Weight: Females: 20.5–31.8 kg; Males: 25–36.4 kg
Color: Black, Brown, Fawn
Price of puppies: $1,000 to $4,000 USD
Hypoallergenic: No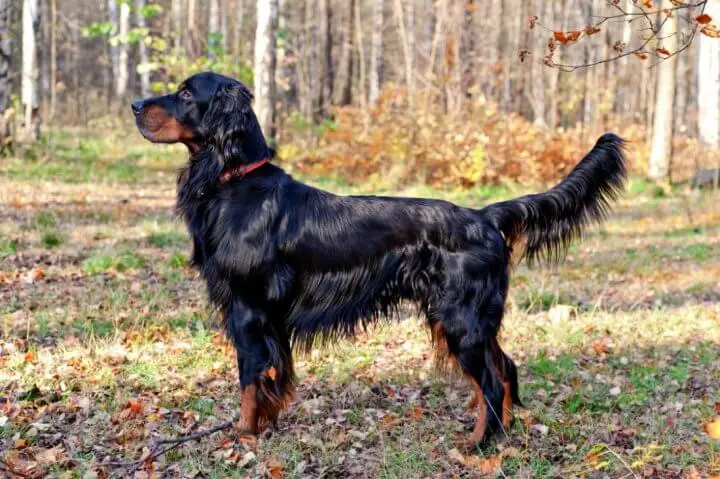 The Gordon Setter is a fairly large, strong black and tan dog, with well-developed muscles, strong bones, but active and stylish, showing the appearance of the ability to work all day in the field. The head is quite heavy. Its demeanor is intelligent, noble, and dignified, without signs of shyness or anger. The coat is deep, rich in color, straight, or slightly wavy. It embodies strength and endurance rather than high speed.
The Gordon Setter is alert, cheerful, lively, and confident. It is fearless, willing to please, smart and gifted, loyal and affectionate. Determined enough to withstand all learning difficulties.