Name: Dutch Shepherd
Other names: Hollandse Herder, Dutch Shepherd
Country of origin: Netherlands
Size Type: Large Breed Dogs
Group: herding dog breeds
Life span: 11 to 14 years
Temperament: gentle, alert, obedient, loyal, teachable, reliable
Height: Males: 57–62 cm; Females: 55–60 cm
Weight: Males: 29.5-30.5 kg; Females: 29.5-30.5 kg
Color: Brindle, Gray Brindle, Salt and Pepper, Gray-blue, Gold Brindle, Silver Brindle
The price of puppies: $1000 – $2500 USD
Hypoallergenic: No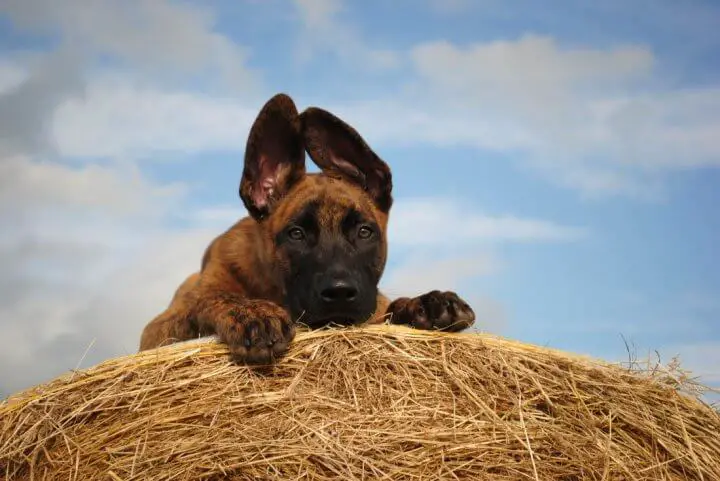 The Dutch Shepherd Dog, originally from the Netherlands, was originally used as a farm dog, in particular as a herding dog. Now, at home, it is experiencing a revival. Used as a companion and guard dog.
Very loyal and reliable, always on the alert, alert, active, independent, persistent, intelligent, ready to obey, gifted by nature with the temperament of a real shepherd dog.