Name: Schipperke
Other names: Spitzke (until 1888), Spits (until 1888), Spitske (until 1888)
Country of origin: Belgium
Size Type: Small Dog Breeds
Life span: 13 – 15 years
Temperament: Confident, Fearless, Loyal, Agile, Independent, Curious
Height: Females: 25-30 cm; Males: 28-33 cm
Weight: Males: 3-9 kg; Females: 3-9 kg
Color: Chocolate, Blue, Cream, Apricot, Black and Brown-tan, Black
Price of puppies: $500 – 800USD
Hypoallergenic: No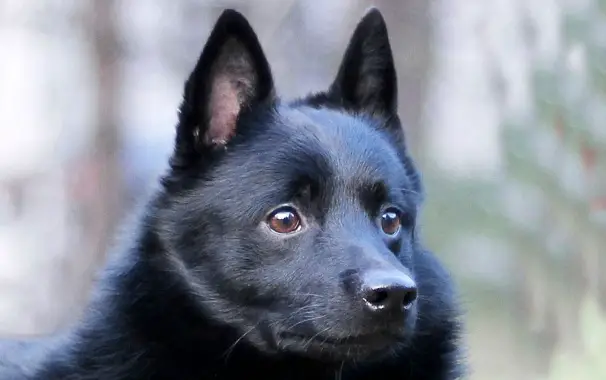 The Schipperke is a small, stocky, square-shaped dog with a wedge-shaped head and a distinctive black coat that grows in a unique pattern. The body is quite wide and squat.
Small, stocky, square, with a wide and deep chest. The rear part of the body, namely, the articulation of the croup with the ischial tuberosity, when viewed from behind, is pleasantly rounded – the so-called shape of the croup of a guinea pig. The underline rises gently to the level of a moderately tucked abdomen.