The Yorkipoo is a new designer breed, a mix of the best-purebred Toy Poodles with Yorkshire Terriers. Petite, playful and funny, Yorkipoos will make your heart beat faster at first sight.
Like the parent breeds, Yorkipoo grows small in size: up to 2 kg. This dog will be an ideal companion for a loving family: representatives of the breed are distinguished by their affectionate temperament, energy, and quick wit. Paying enough attention to your pet, you will get the most devoted and loving friend.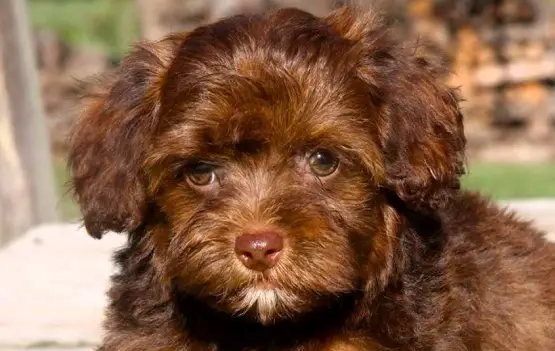 These little dogs are an exact replica of teddy bears with soft, curly hair and beaded eyes. Yorkipu's coat is either more curly with ringlets, or simply wavy. The color palette of wool varies depending on the parental data: all shades of brown, as well as white, black and tan.
The Yorkipoo's muzzle is strong, slightly pointed, ears are of various types: from standing to hanging.
With their small size, these fluffy lumps will feel equally good both in a spacious private house and in small apartments.
The cost of a Yorkipoo puppy will depend on the quality and pedigree of the Poodle and Yorkshire Terrier parents. The average price for a Yorkipoo ranges from $3,000- $4,000USD, depending on the size of the tail and its expression.