Tasmanian rivers are home to an amazing species of huge freshwater crayfish – the largest on the planet. Previously, this species, called Astacopsis gouldi, reached a length of eighty centimeters and five kilograms in weight. Now they are already smaller, but still, on average, their size is about 60 cm and their weight is up to four kilograms.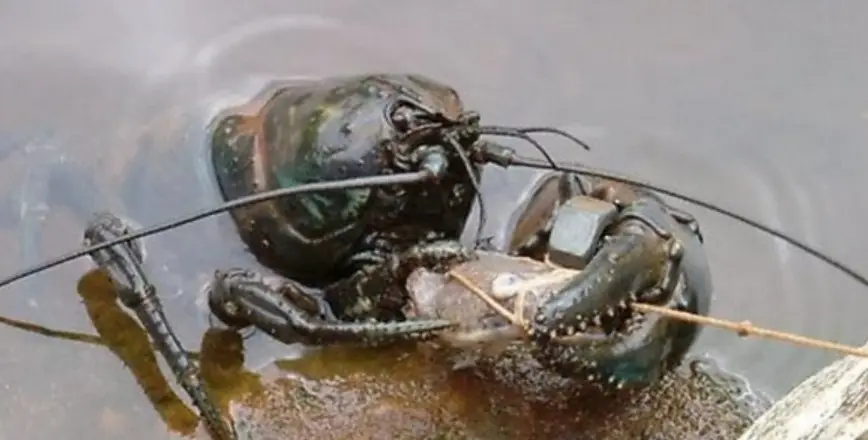 These handsome men live in the north of the country, in shady and not stormy streams and rivers. The main thing is that the water is not colder than eighteen degrees and is abundantly saturated with oxygen. Depending on where the crayfish live, they are either brown or blue-green. There are also blue representatives of the species.
Cancers Astacopsis gouldi live relatively long – up to forty years. Only at nine years old can males begin to fertilize females. Females begin to give birth even later – at fourteen years old. Males usually have several partners who give birth to heirs every couple of years.
Thanks to human activity, crayfish have fewer and fewer places to live. At the end of the last century, the Australian government banned fishing for crayfish without permission, as the species was recognized as endangered. Violators of the law will have to fork out for a $ 10,000 fine.